Staff & Visitor Health Screening and Vaccination Validation Made Easy
✓ Fast, secure vaccine status verification
✓ Custom health screening questionnaires
✓ One app-less solution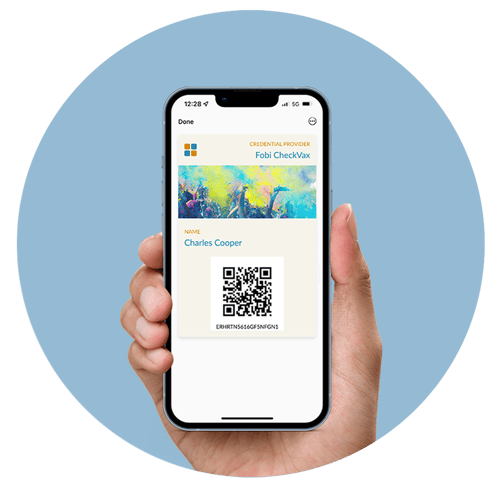 What is CheckVaxTM?
CheckVaxTM helps businesses and venues implement and track health screening for visitors & staff using wallet pass technology for fast, contactless on-site check-ins and a frictionless user experience.
Benefits
Fobi uses these features to make CheckVaxTM the next evolution in health screening
Wallet Pass Technology

Peerless Data Security

No Hardware Required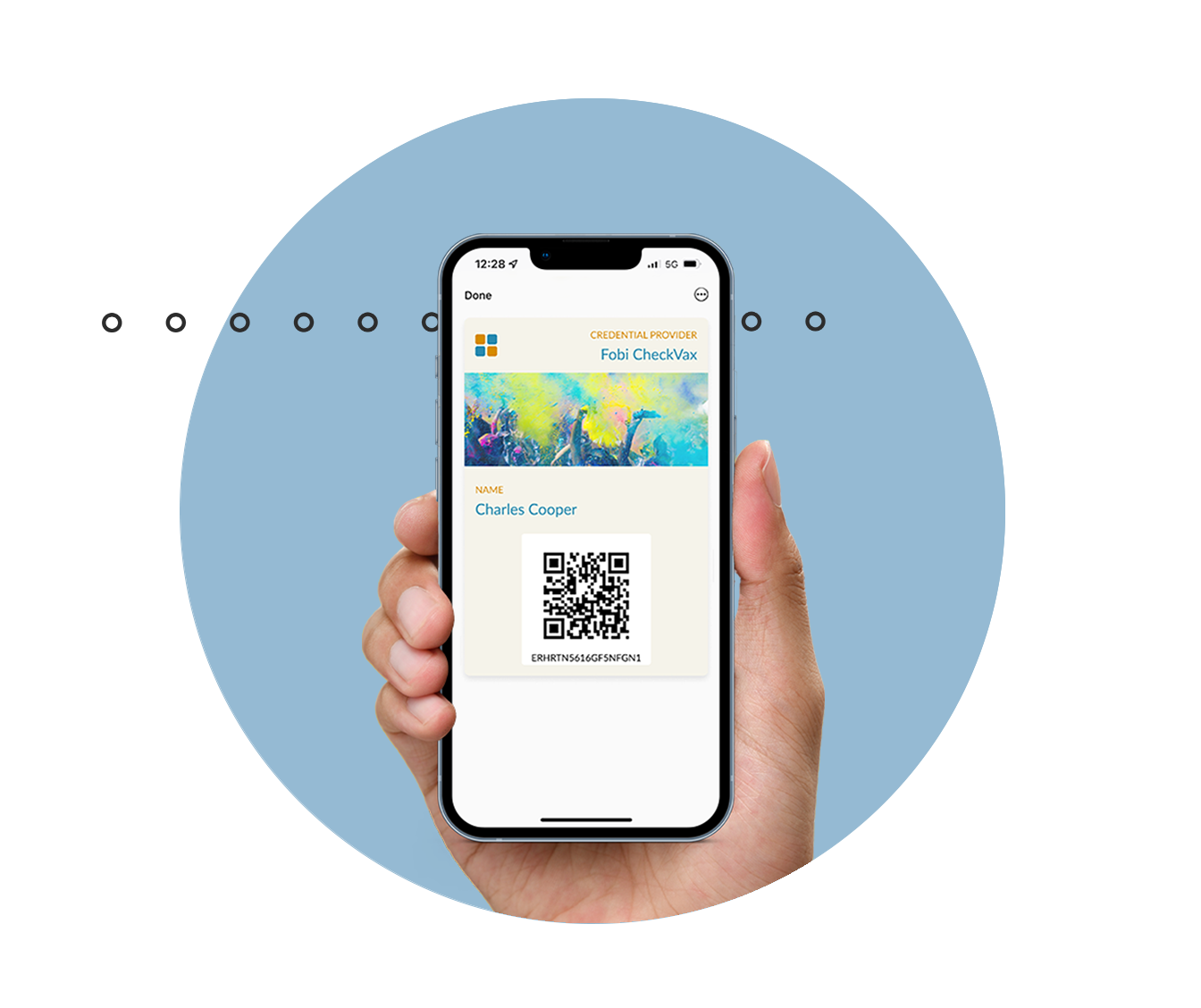 The Mobile Wallet Advantage
Deliver custom prescreening questionnaires.
Targeted notifications & alerts.
NFC tap functionality for contactless check-ins.
By using the mobile wallet pre-installed on all Apple and Android devices, users don't need to download another app on their phone to get their CheckVax™ Pass.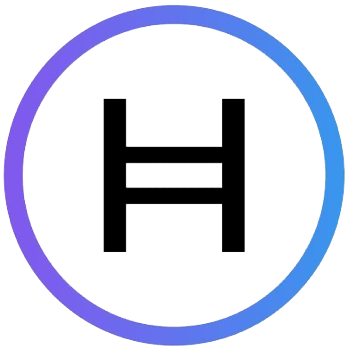 Secured by Hedera Hashgraph
Fobi's CheckVax™ signs & secures user data using the Hedera Hashgraph distributed ledger, offering unmatched data interoperability, scalability, and next-generation data security to meet the needs of large organizations anywhere in the world.
Hedera's Governing Council includes Boeing, Google, IBM, & Standard Bank.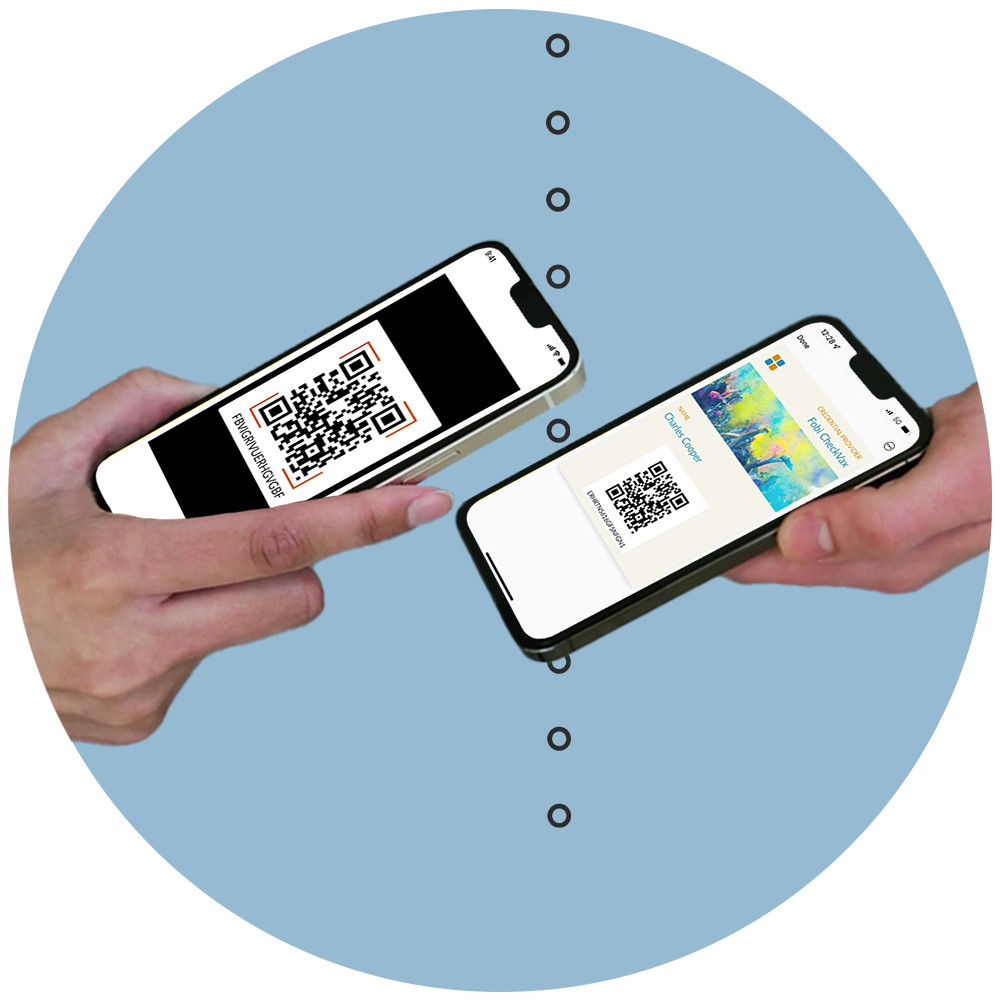 No Hardware Upgrade Required
Use Fobi's web-based validator tool to verify guests and workers vaccine passes anywhere, without costly specialized hardware.
Accurately validate visitors' health passes in under 5 seconds, to eliminate long queues and traffic bottlenecks on site.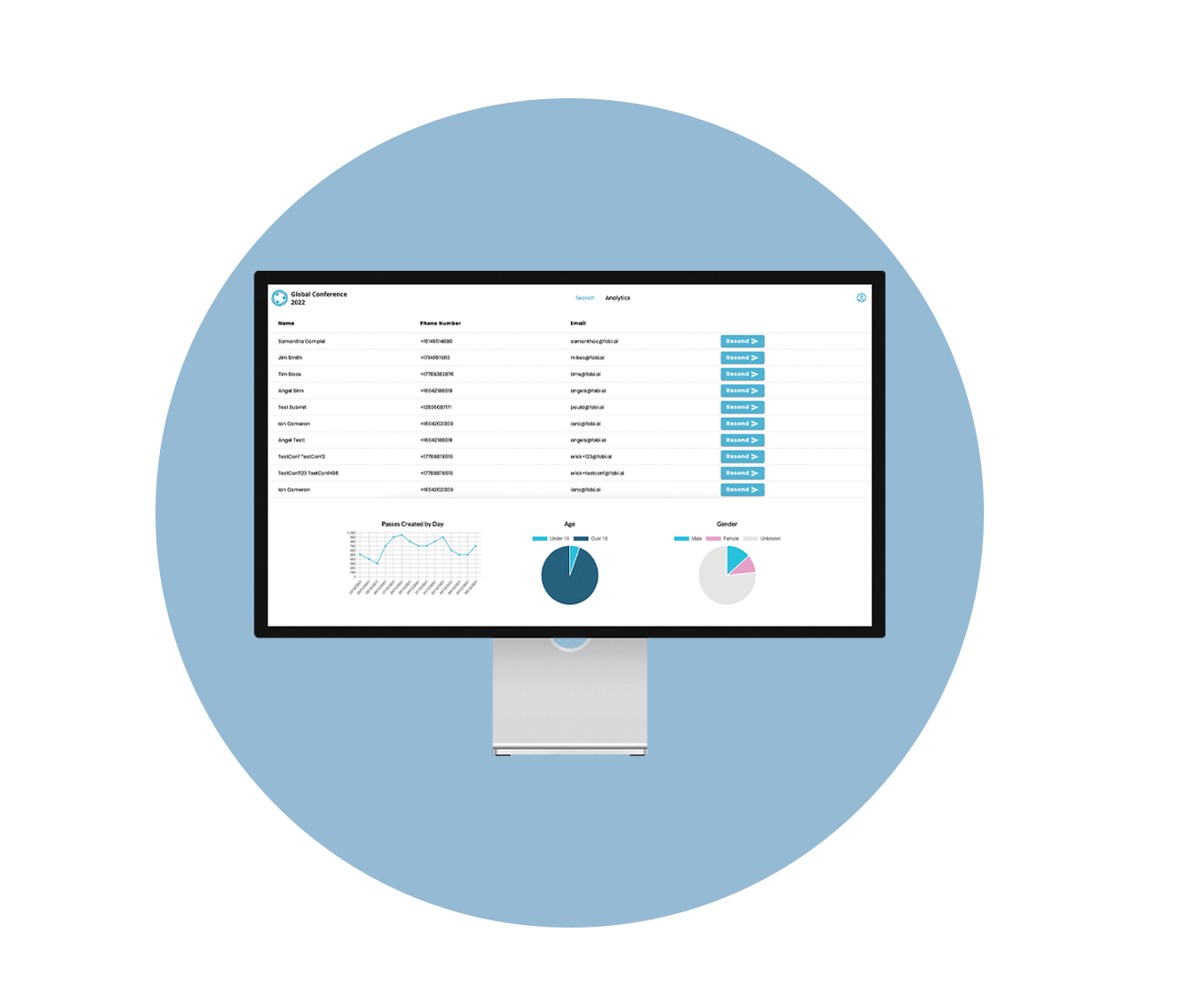 STEP 1
Register
Users submit their ID with their proof-of-vaccination or testing record into the secure online portal.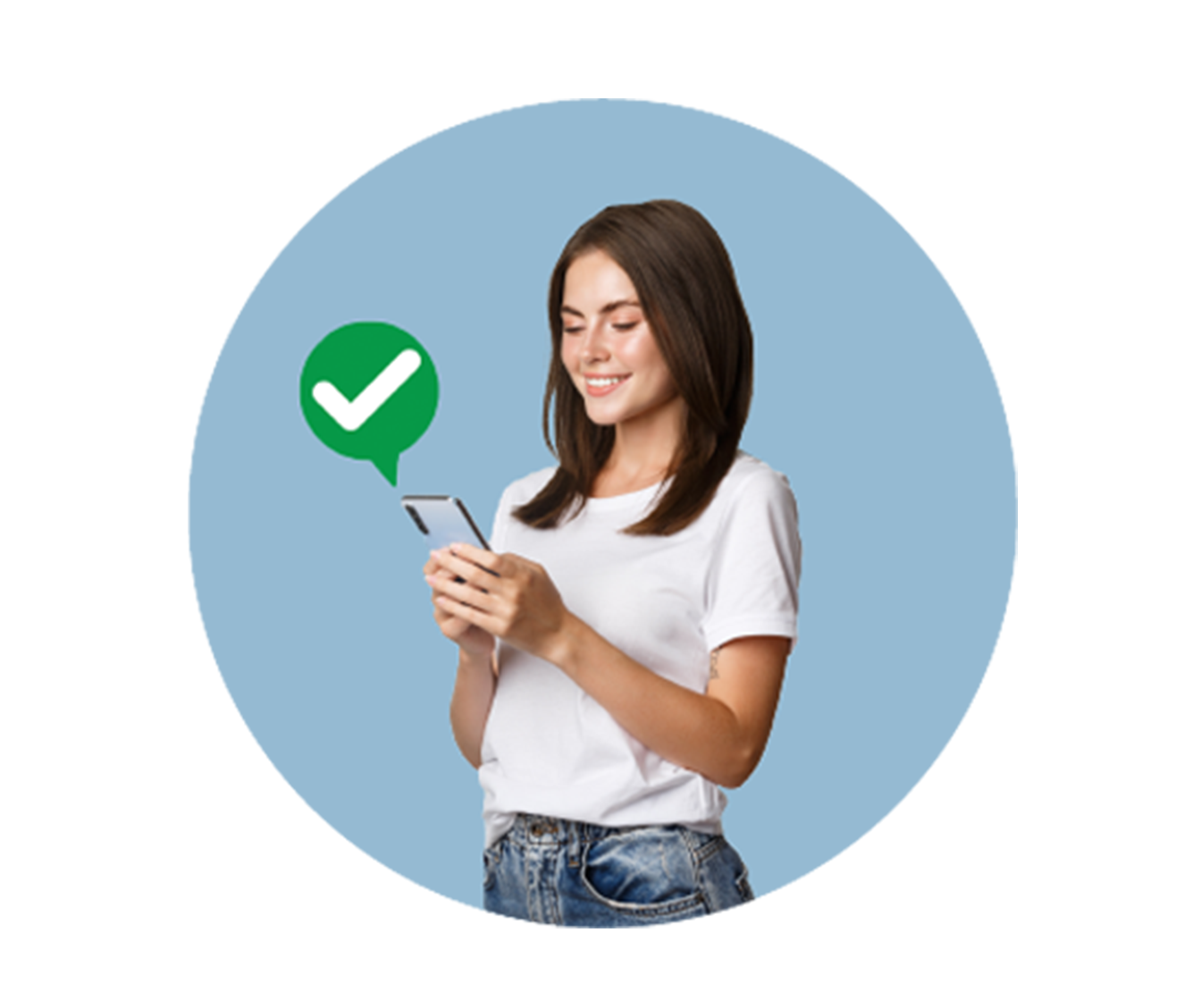 STEP 2
Verify
Fobi verifies that users' details are matching and valid, and creates their personal CheckVax™ Pass.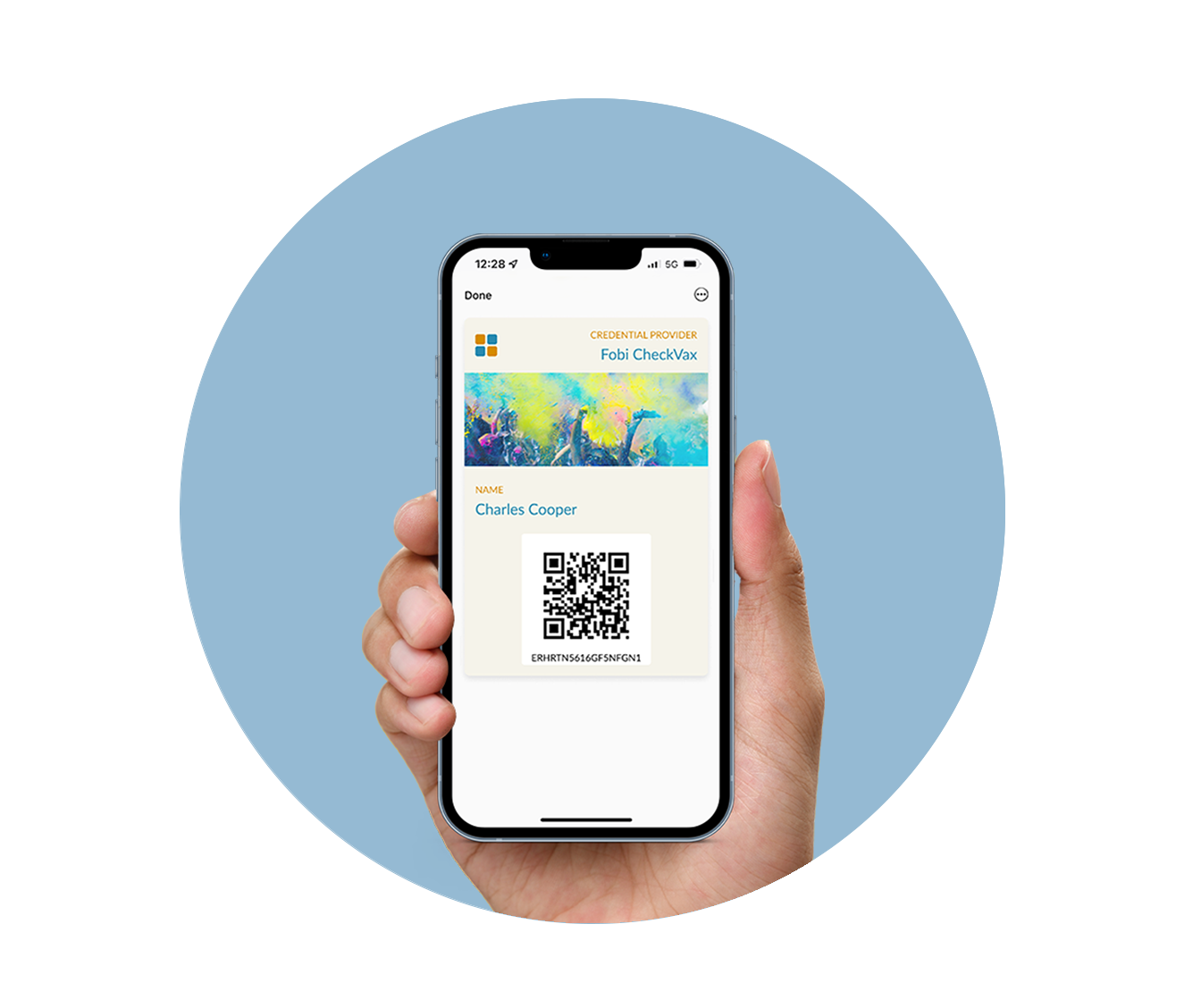 STEP 3
Download
Users receive an SMS or email with the link to download the pass to their native mobile wallet.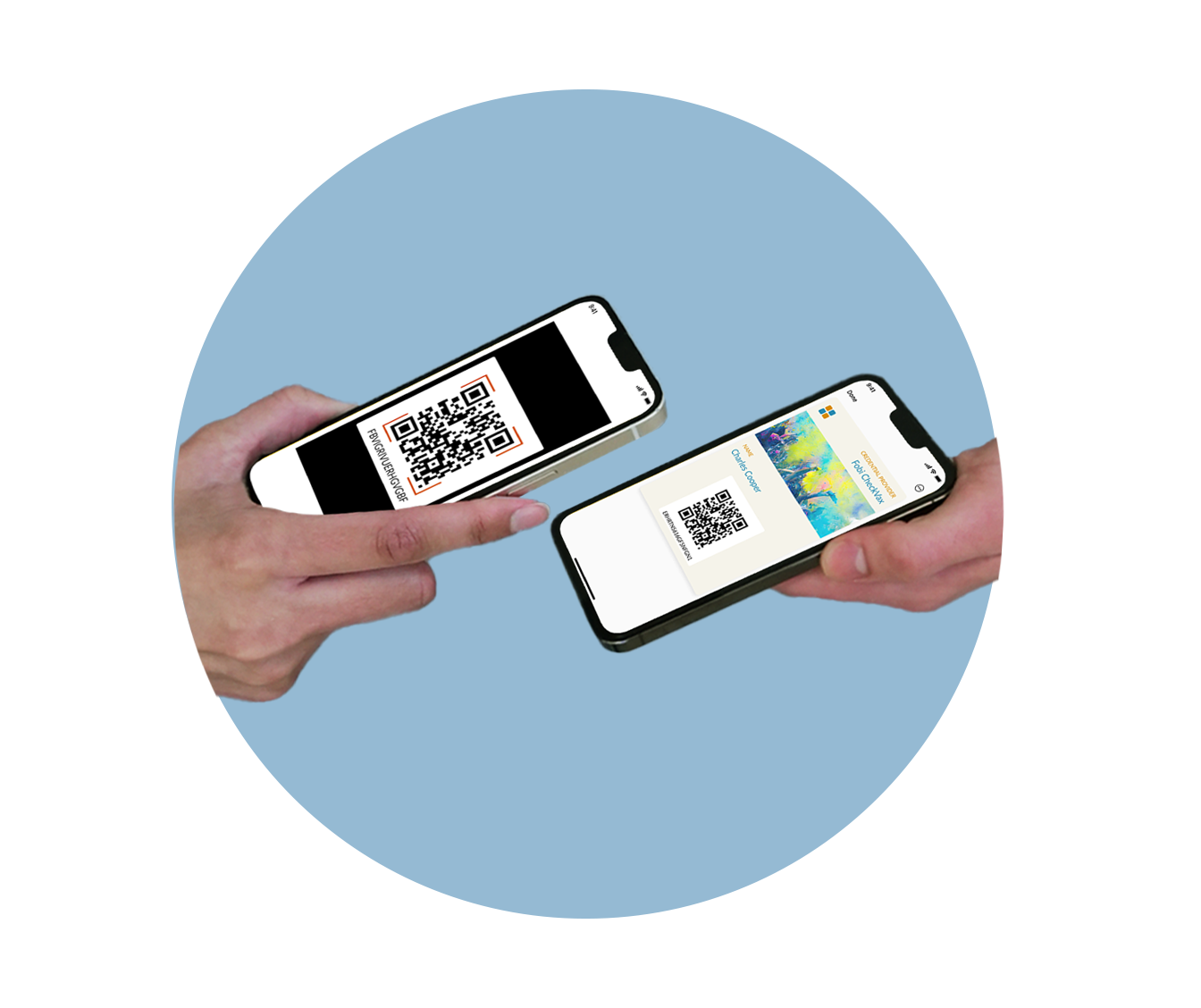 STEP 4
Validate
Operators can securely validate users' Passes anywhere, no specialized hardware required.
Ready to Get Started?
Tell us what you need from your CheckVax™ solution and how we can help you start validating vaccines.
SUCCESS STORY
University of Nevada
See why the University of Nevada chose Fobi's CheckVax to provide state-mandated health screening for attendees at all Rebels home games.