OMNICHANNEL IN A BOX
How does Fobi help retailers & brands?
Convert any POS machine into a customer touchpoint.
Fobi's unique hardware-agnostic integration tools can connect any POS machine with cloud-based BI & marketing automation tools - transforming it into a data-enabled customer touchpoint where shoppers can redeem offers and earn points with their smartphone.
Access key shopper insights in real time.
Once connected, any retail POS machine becomes capable of streaming live transaction data to Fobi Portal. Use Portal's AI-powered analytics & custom reports to study real time SKU performance, basket analysis, shopper behavior - scoped to stores, banners, or at any scale you need.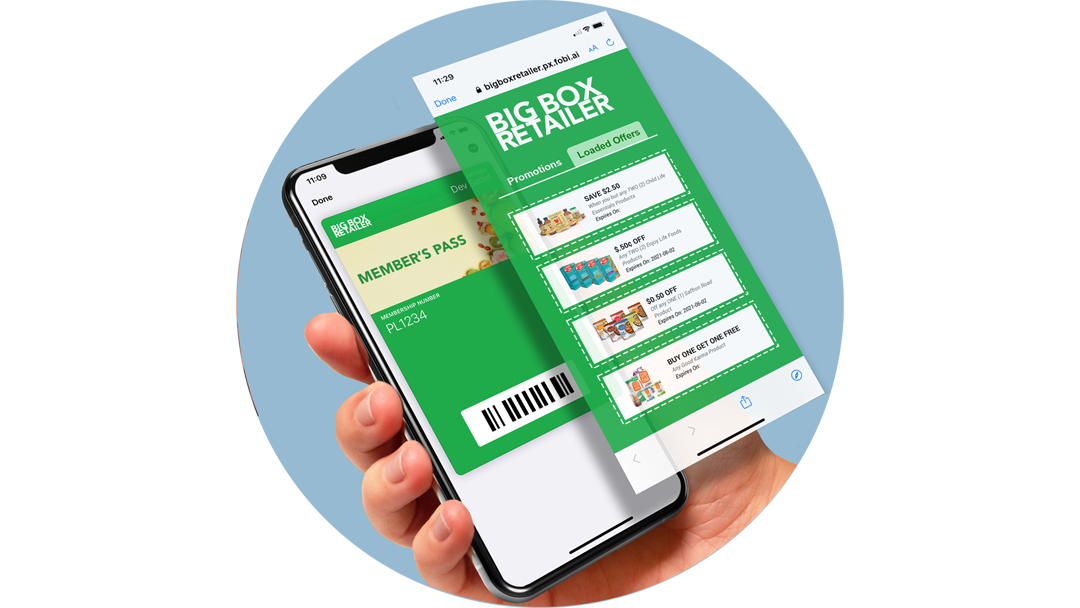 In-store shopping, made personal.
From the Fobi Portal, you can trigger personalized mobile offers based on time, shopper location, past purchases, and more. Activate personalized cross-sells, upsells, or deliver loyalty rewards and discounts that shoppers can redeem with their smartphone at any retail Point-of-Sale machine.
RETAIL & CPG TECHNOLOGY STACK
How we turn the point of purchase into your most powerful touchpoint:

Collaborate across departments & organizations with custom reports from a unified source of truth. Plan, execute, & review personalized mobile marketing campaigns.

A powerful channel to deliver one-to-one mobile marketing & personalized offers that can replace loyalty cards & apps.
OMNICHANNEL SHOPPER JOURNEY WALKTHROUGH
See Fobi's solution in action from your shopper's perspective.
CASE STUDY
Sunflora Inc.
Find out how Fobi helped Sunflora's head office drive better business results by unlocking real-time POS data from 500+ franchise locations.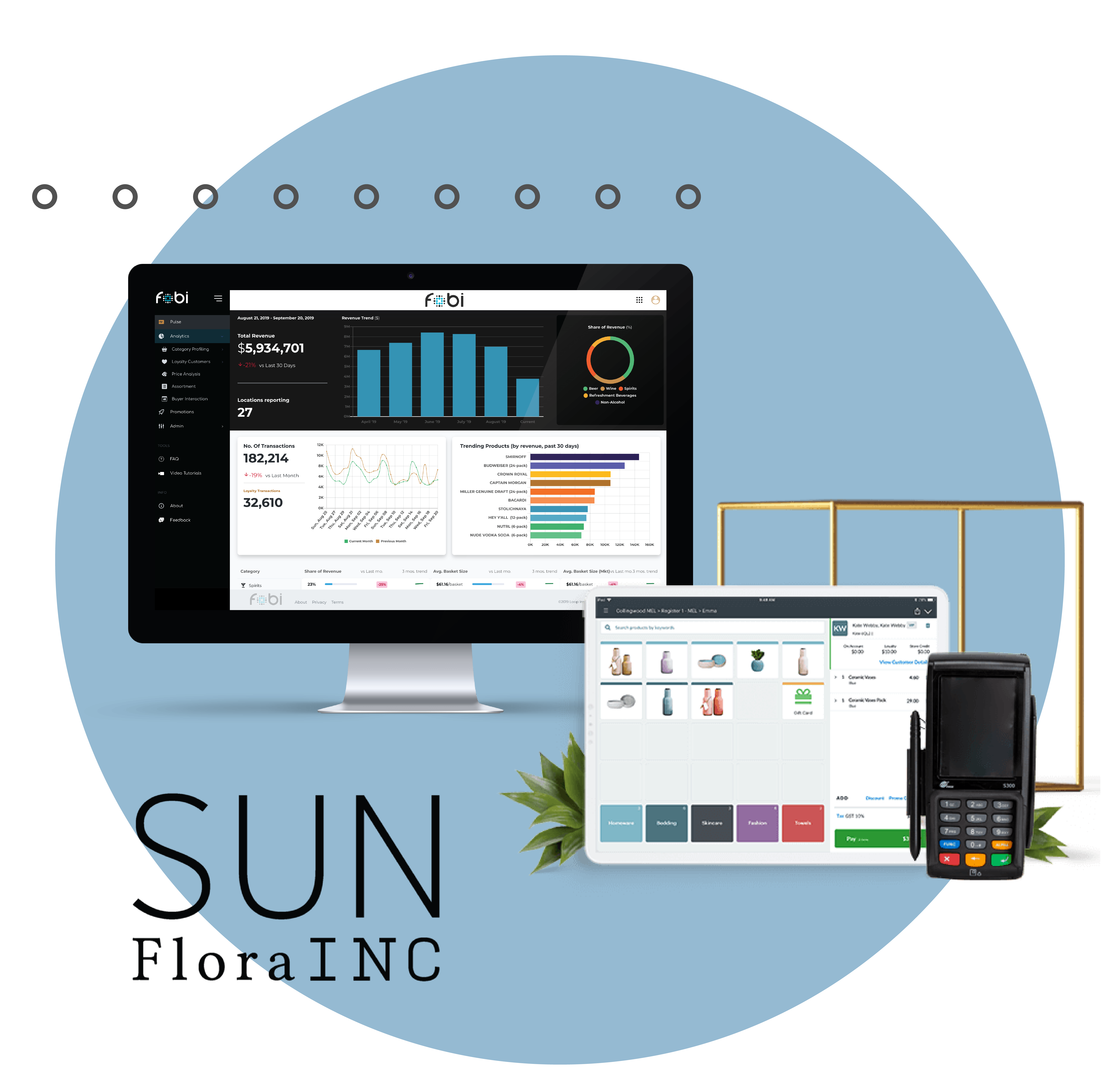 TESTIMONIALS
What our customers & partners are saying:
"Fobi's diverse suite of services was an obvious fit for Sobeys as we look to drive consumer engagement and close gaps in our personalization of the customer experience. We connect more directly with customers while returning AI-driven insights to optimize our retail operations."
"I have been blown away by Fobi, their vision, technology, and their innovative approach. The Fobi Wallet pass integration with our new coupon standard is truly revolutionary and significantly improves the customer experience. If you dig deeper, Fobi is truly game-changing for forward-thinking retailers and brands."
"Fobi has made significant progress establishing itself as an innovative leader in the retail data space. Together, with our foundational consumer and retail insights, we have tremendous opportunity to establish new product offerings, expand coverage and facilitate retail success with business intelligence and real-time capabilities."
FACT SHEET
Fobi's Retail Solution Factsheet
Whether your organization operates 5 stores or 500, Fobi provides a highly scalable way to enable next-generation data connectivity & loyalty redemption capabilities on any mix of POS systems currently used in your network - without expensive hardware upgrades.
Discover how Fobi's solution for retail & CPG can help your organization.