Investor Exclusives and Events

Thank you for being a Fobi investor. Here you will find investor updates, events, and exclusive content.
Exclusive First Access
Fobi 3.0 Device
Exclusive photo of the new Fobi 3.0 device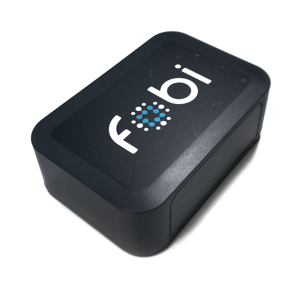 September 19 - 22, 2021 Las Vegas, Nevada
Groceryshop
Groceryshop brings together leaders from the entire grocery ecosystem, including established and startup CPG brands, supermarkets, c-stores, drug stores, general merchandise stores, discount stores, ecommerce players, warehouse clubs, grocerants and non-traditional grocery retailers. These organizations join tech companies, real estate operators, investors, media and analysts. Fobi will be hosting meetings with select Retailers and introducing our solutions for Grocery Chains.
September 22 - 29, 2021 London, United Kingdom
The Future of The High Street - Technology Hub
The Future of The High Street. For retailers of any size interested in what technology will keep them competitive in their sector. Fobi will have an exhibition and will be one of a select group of technology vendors to be able to meet with some of the Key Retail chains in the UK, and introduce our Retail Solutions.
March 27 - 30, 2022 Las Vegas, Nevada
Shoptalk
Shoptalk is where 8,000+ retail changemakers come together every year to create the future of retail. The Shoptalk agenda covers the latest technologies, trends and business models, as well as the rapid transformation of what consumers discover, shop for and buy—everything ranging from apparel and electronics to beauty and grocery. Shoptalk's agenda leads the retail industry narrative and promises insights and perspectives not found anywhere else.
April 12 - 14, 2022 Rosemont, Illinois
NACS State of the Industry Summit
With 50 years of convenience industry data, analysis and strategic insights behind it, NACS State of the Industry (SOI) Summit provides the data-powered answers businesses need to help set the course forward. Each spring, NACS brings together business professors, economists and top-performing c-store retailers to help break down the latest consumer, financial and operational data across the convenience channel—live from the stage.