The Ultimate Wallet Pass Ecosystem
Where data, engagement, and mobile wallets meet to bring your business into the digital age and reduce your carbon footprint.

✓ The new and exclusive Fobi hub delivers targeted content
✓ Customizable analytics, onboarding pages, and surveys
✓ Fobi manages PassPro to deliver a solution tailored to your needs
✓ Increase engagement with advanced segmented messaging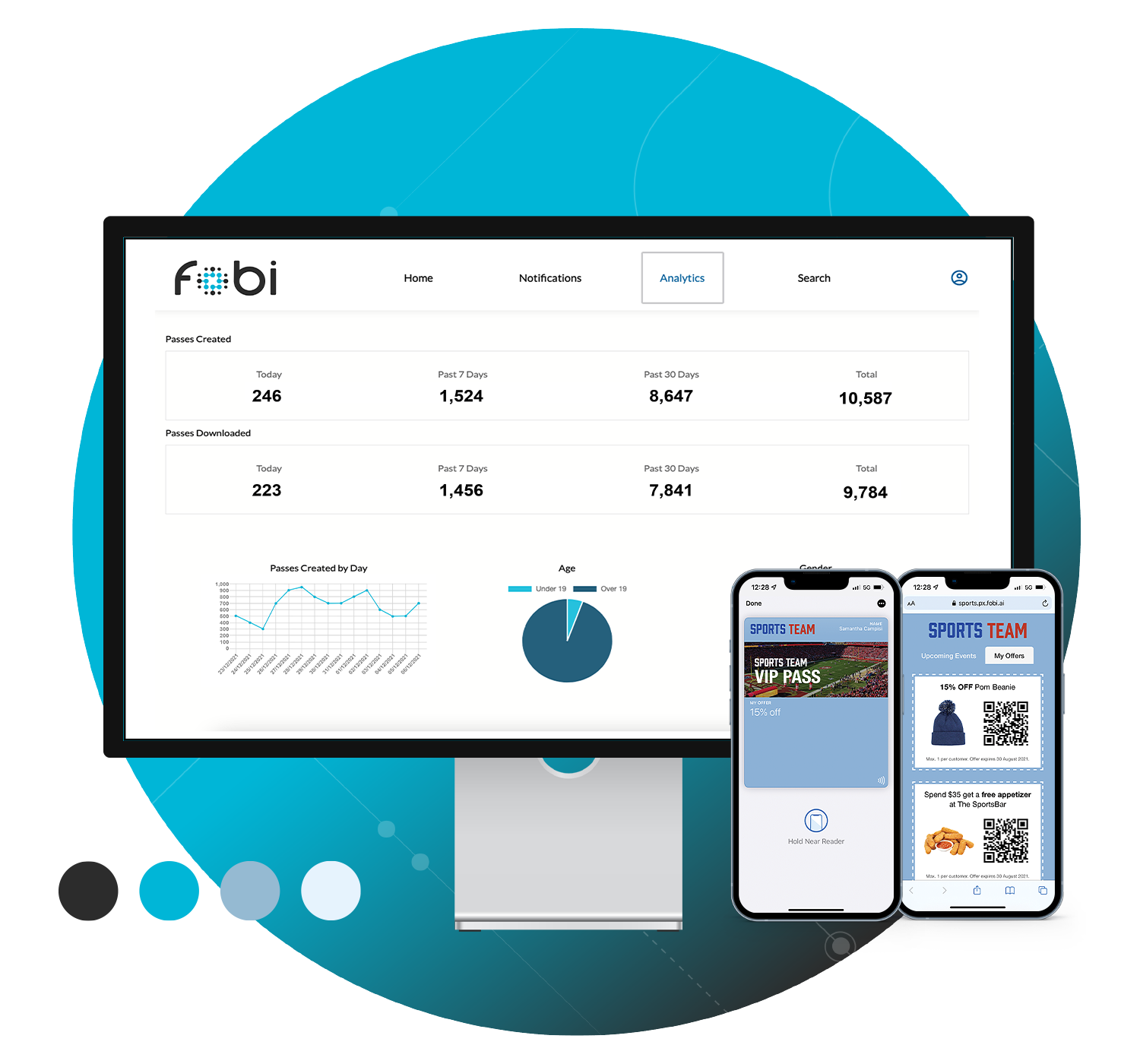 What is PassPro?
PassPro is an advanced wallet pass product that expands the capabilities of the mobile wallet. With functionality that is unmatched in today's market, PassPro is a fully managed service that digitizes your business. Conveniently provide engagement, promotions, and more in your customer's mobile wallet all while you enhance your customer acquisition and retention.
Features
PassPro's features expand on traditional wallet passes to provide more value to you and your customers while remaining completely app-less.
Hub

Segmentation

Analytics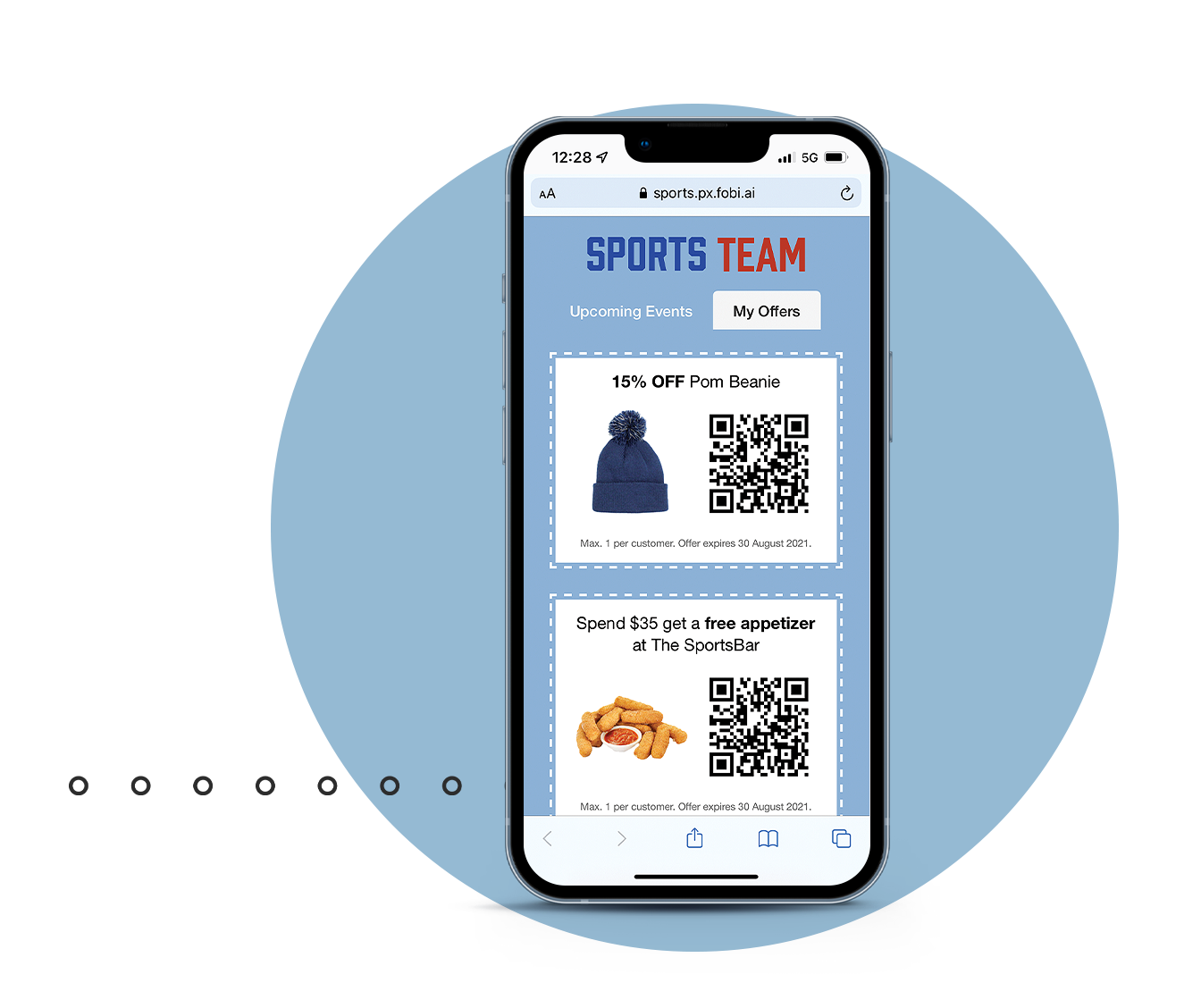 Fobi Exclusive Hub
Introducing hub, Fobi's exclusive PassPro tool integrated into each pass that takes engagement to the next level. Fully customizable to your business's needs, the hub is your customers' primary touchpoint with your business. Run contests, surveys, release news, sell products, provide digital receipts, and showcase multimedia within the hub.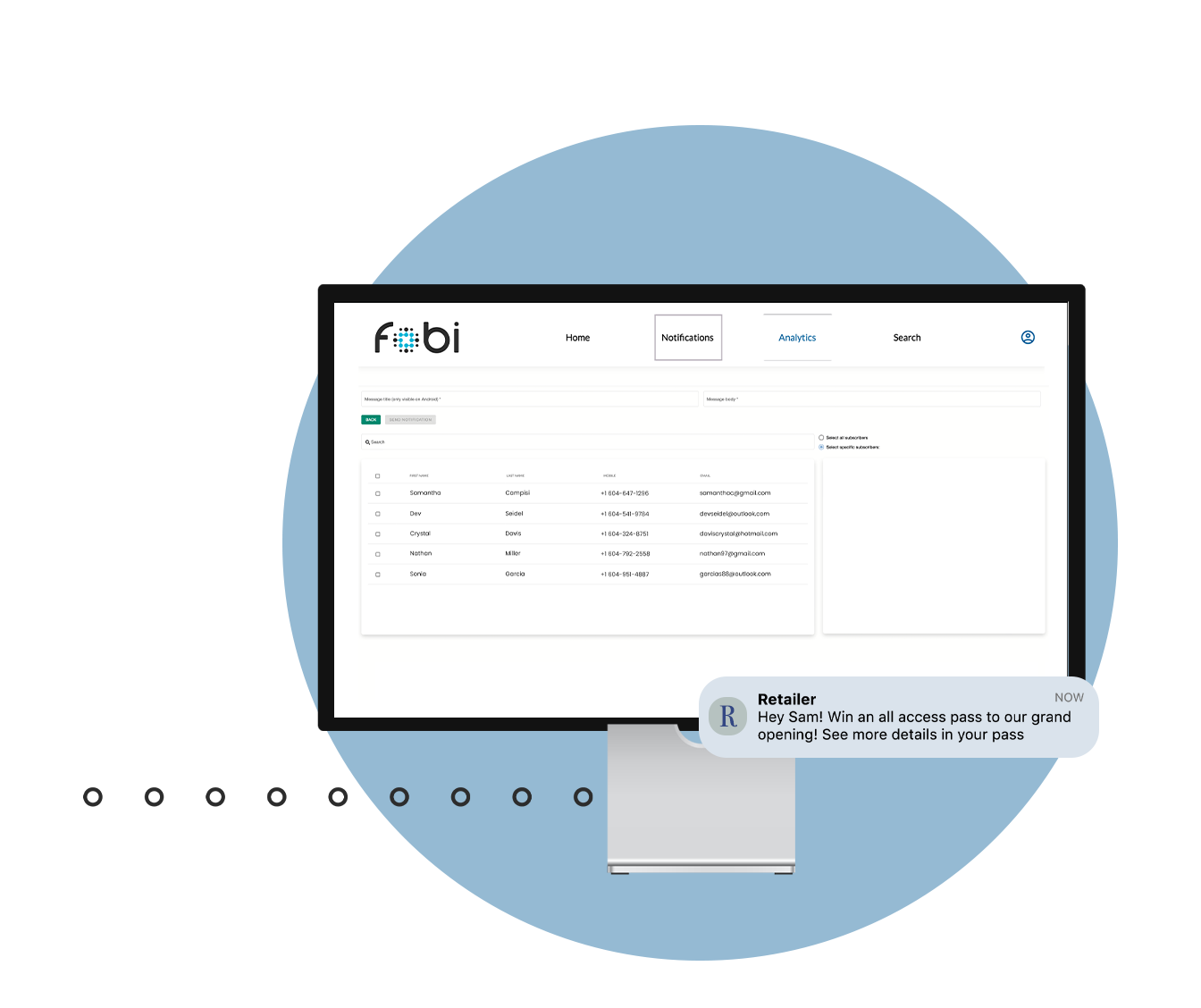 Segmentation and Messaging
Leverage segmentation to get the right message to the right customer at the right time. Login to your admin portal and use segmentation tools to set up notifications and view analytics. Use custom identifiers to create niche or broad audience segments and schedule targeted messaging directly to their lock screen.
Real-Time Analytics
Enterprise-grade analytics capture a complete view of your customers. Spend less time understanding your data and more time actioning it. Fobi combines all your touchpoints into one portal to gain a clear understanding of your customer's purchasing patterns and their lifetime value.
Tiers
Select between the following options to find the PassPro solution that works best for your business.
Most Popular
Basic
Best for businesses that require simple segmentation for personalized customer interactions and limited tabs to centralize customer touchpoints.
* This package includes a one-time setup fee and per pass pricing
---
Segmentation Based on Age and Gender
Hub - 3 Custom Tabs
Admin Portal
Custom Enrollment Page
Basic Analytics
Advanced
Best for businesses that require detailed segmentation for personalized customer interactions, unlimited tabs to centralize customer touchpoints, and advanced analytics.
* This package includes a one-time setup fee and per pass pricing
---
Advanced Multi-Tier Segmentation
Hub - Unlimited Custom Tabs
Custom Admin Portal
Custom Enrollment Page
Advanced Analytics
Custom Point of Sale and Marketing Integrations
Pre Packaged Solutions
The possibilities are endless. Browse our packaged solutions as a starting point of what PassPro can do for you.
Fan Pass
The ultimate tool for public figures, pro athletes, celebrities, and influencers to enrich their fan experience and maximize sponsorship dollars.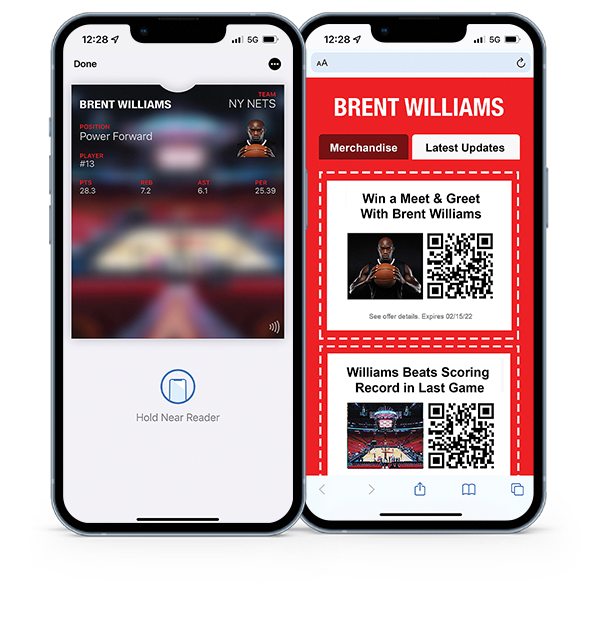 Insurance Pass
Let customers access info anywhere with digitized insurance cards from experts in data compliance and digital transformation.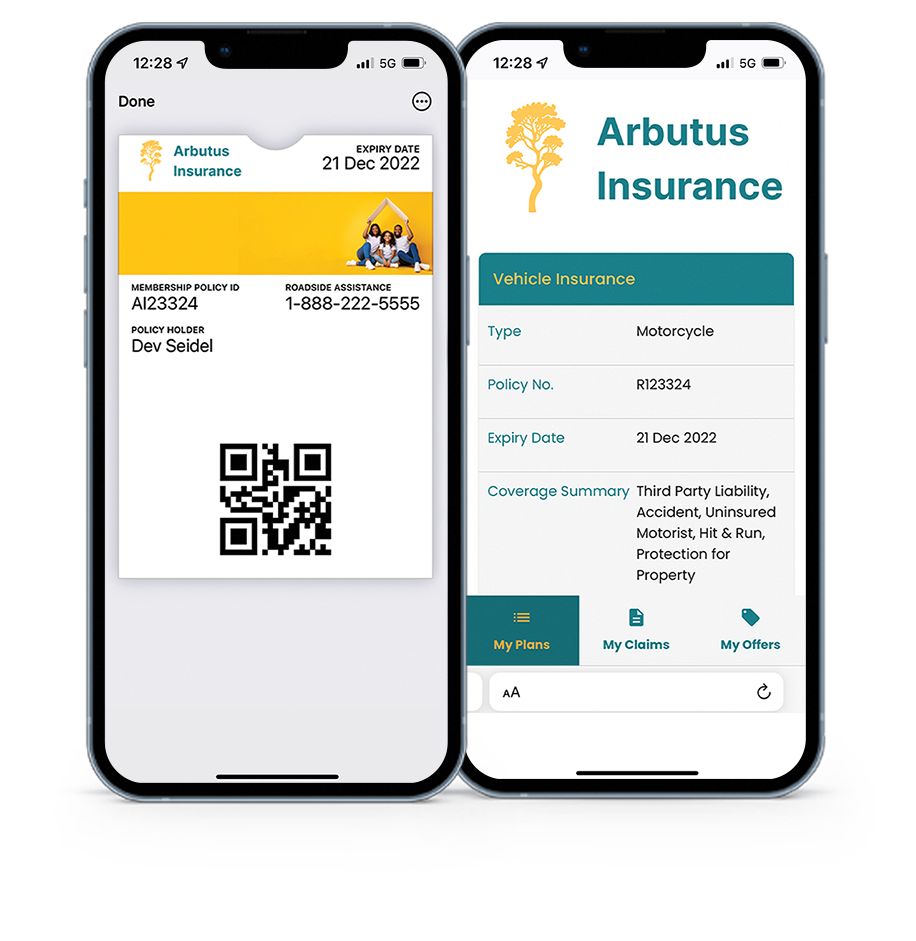 Investor Pass
Streamline and strengthen your investor relations with all the information your investors need in one easy-to-use wallet pass right on their mobile devices.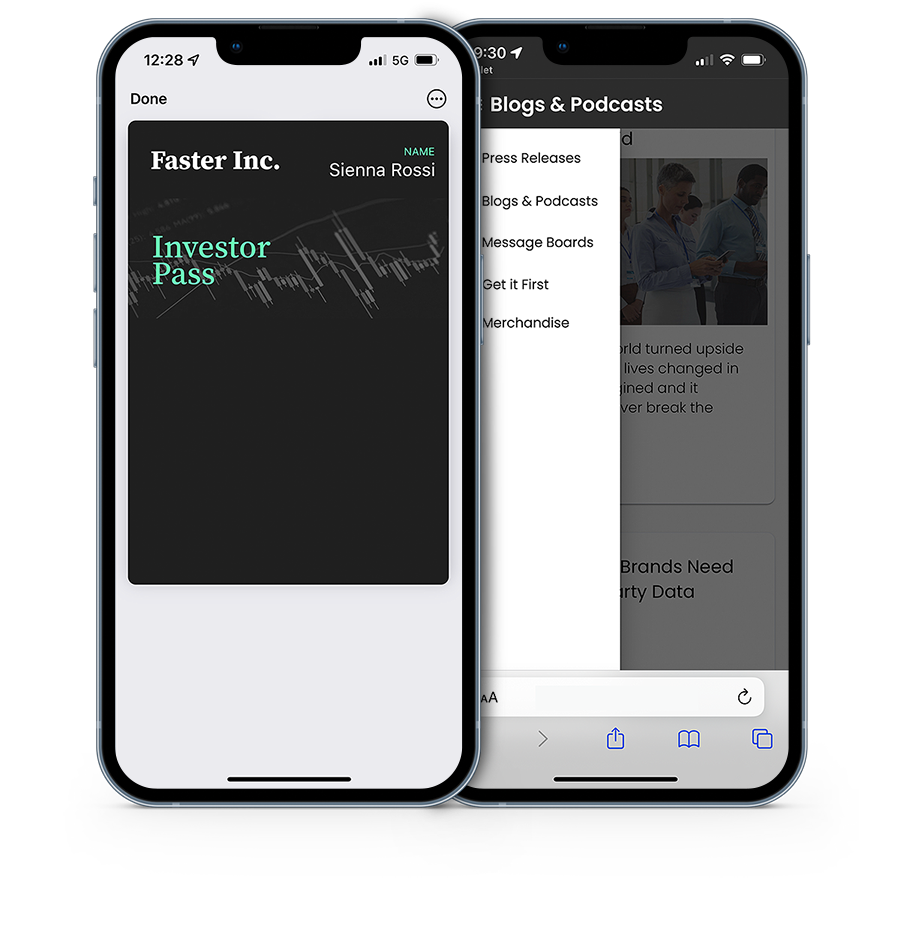 Health Pass
Integrate your clinics results and automatically deliver medical data and test results instantly and securely to your patients' mobile devices.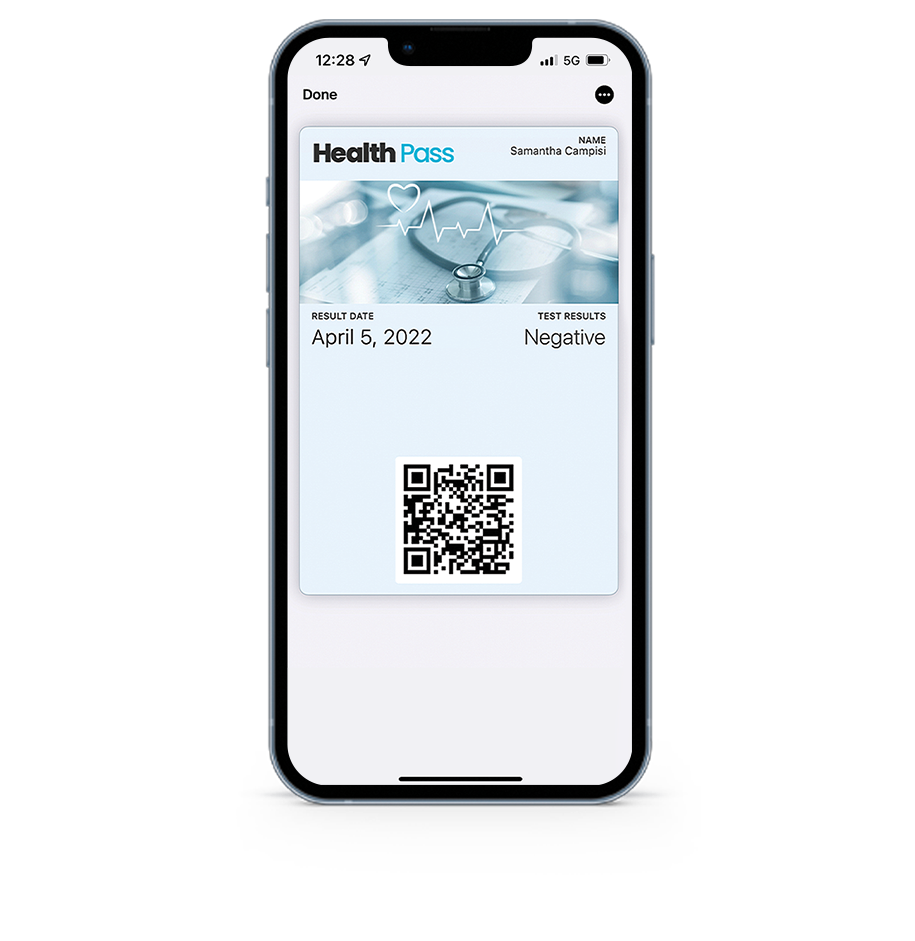 Retail Pass
Take part in community contests, shop, redeem promotions, and more in the Retail Pass. Get to know your shoppers with PassPro for Retail.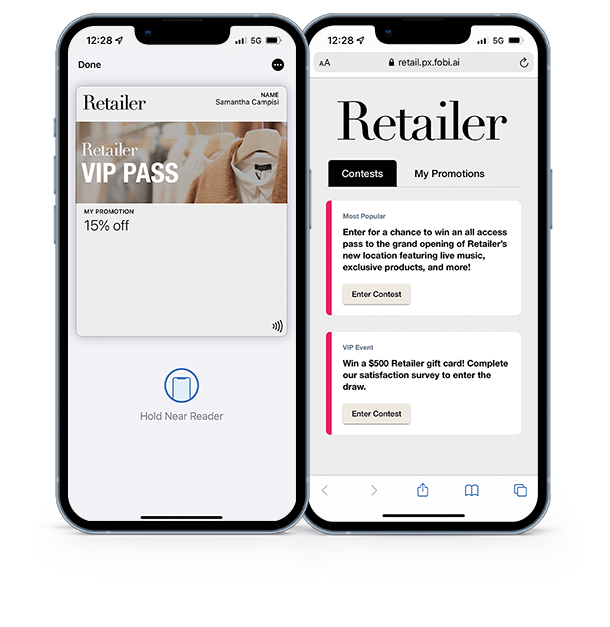 Sports Pass
For the ultimate fan, Sports Pass lets fans buy tickets, redeem exclusive offers, stay up to date on the latest news, and more.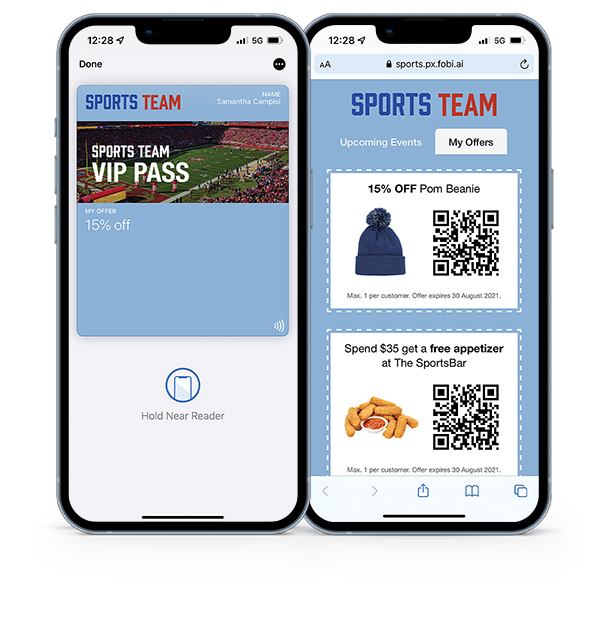 Restaurant Pass
Let customers book and manage dinner reservations, redeem promotions, and review their past receipts. Send targeted messaging to your guests to encourage guests to keep coming back.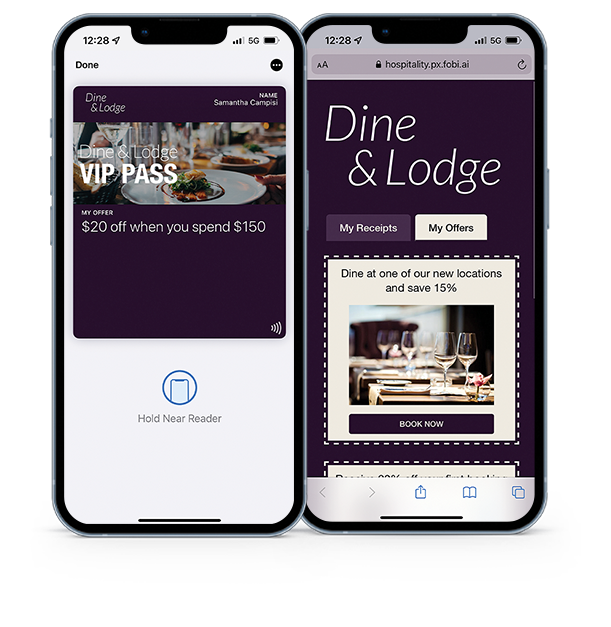 Add-Ons
Add-ons provide additonal customization and ensure PassPro alligns with your needs.
Add vaccine and health verification for faster and safer customer experiences.
Add digital receipts to reduce carbon footprint, digitize your operations, and provide additional marketing capabilities.
AltID is a digital ID verification solution that makes credential verification more secure.
Ready to Get Started?
Tell us what you need from your PassPro solution or get more information on how PassPro can help your business.
LEARN MORE ABOUT PASSPRO BY FOBI
Download the Fact Sheet
PassPro's functionality is unmatched in today's market. Learn more about the revolutionary marketing tool that lives in your customer's smartphone.