Invest in the Future


Fobi is the cutting-edge data intelligence company that helps our clients turn real-time data into actionable insights and personalized customer engagement.
Our Senior Management Team
Meet the team taking Fobi to the next level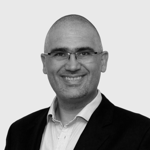 FOBI'S INVESTOR WALLET PASS
Investor Experience
The ultimate source for all things Fobi. Fobi's Investor Experience Pass includes: exclusive content, press releases, podcasts, Fobi merchandise, and blogs all conveniently stored in your phone's mobile wallet.