The Digital ID Solution That's Safer, Smarter, and More Secure Than Plastic
Add AltID to PassPro and digitize credential verification
✓ Mitigate security risks
✓ Segment access and promotions with ID verification
✓ Reduce your carbon footprint with an eco-friendly solution
What is AltID?
AltID is a digital ID verification solution to make credential verification more secure. Make sure users are who they say they are without compromising sensitive data.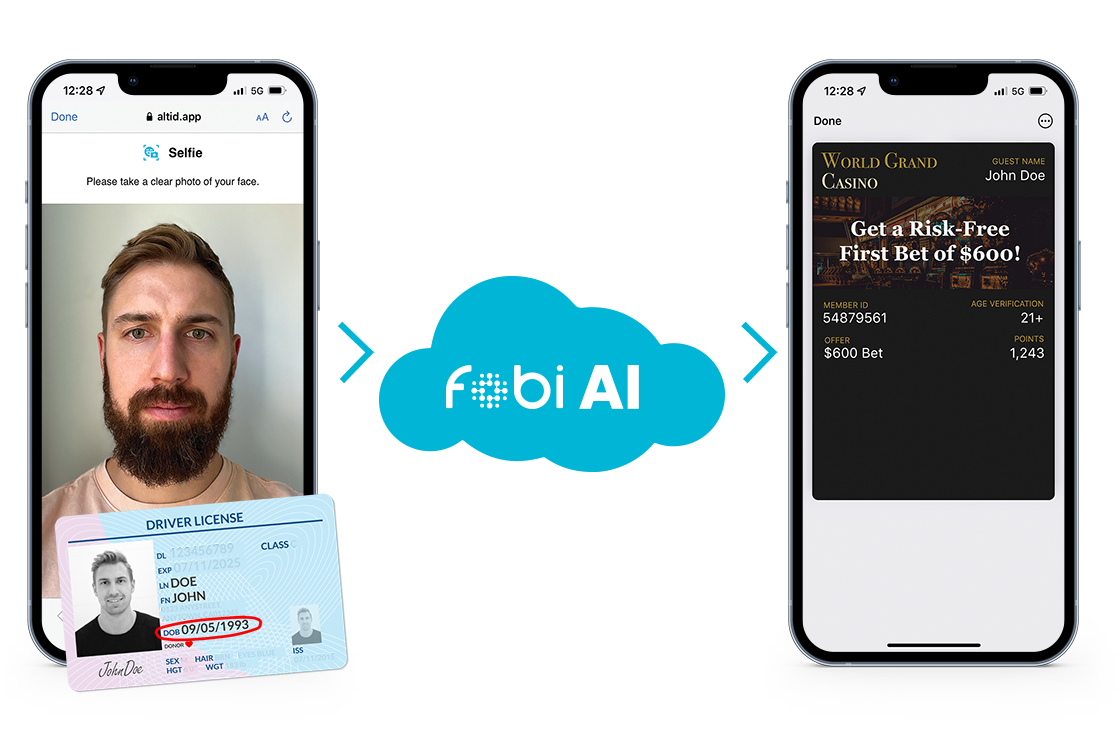 Mitigate Cybersecurity Risks & Fraud
Fobi ensures that only the information businesses actually need to know is verified and used to approve wallet pass distribution, lowering the cybersecurity risk. Traditional ID verification processes leads companies to store significantly more PII than necessary. Additionally, biometric and password-protected mobile wallets mitigates fraud.

Example
Rather than storing all the compromising information on traditional IDs, such as an address, AltID only verifies the information you need, keeping your customers information safe.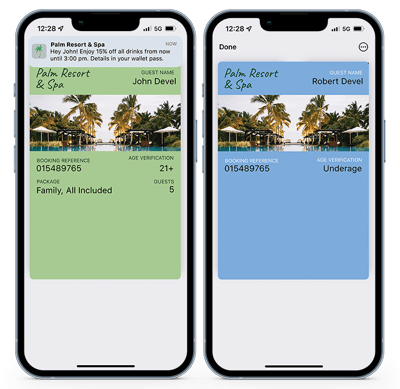 Segment Access & Promotions With ID Verification
After Fobi's AI verifies only the credentials your business needs access to Fobi sends each user their approved Wallet pass. AltID verifies important identifiers such as age. AI age verification enables businesses to control access to age-restricted areas and segment sponsorship content and promotions.

Example
Send out different wallet passes for over and underage guests. AltID's age verification enables the resort to segment messaging to each age group with peace of mind that their promotions are being viewed and used appropirately.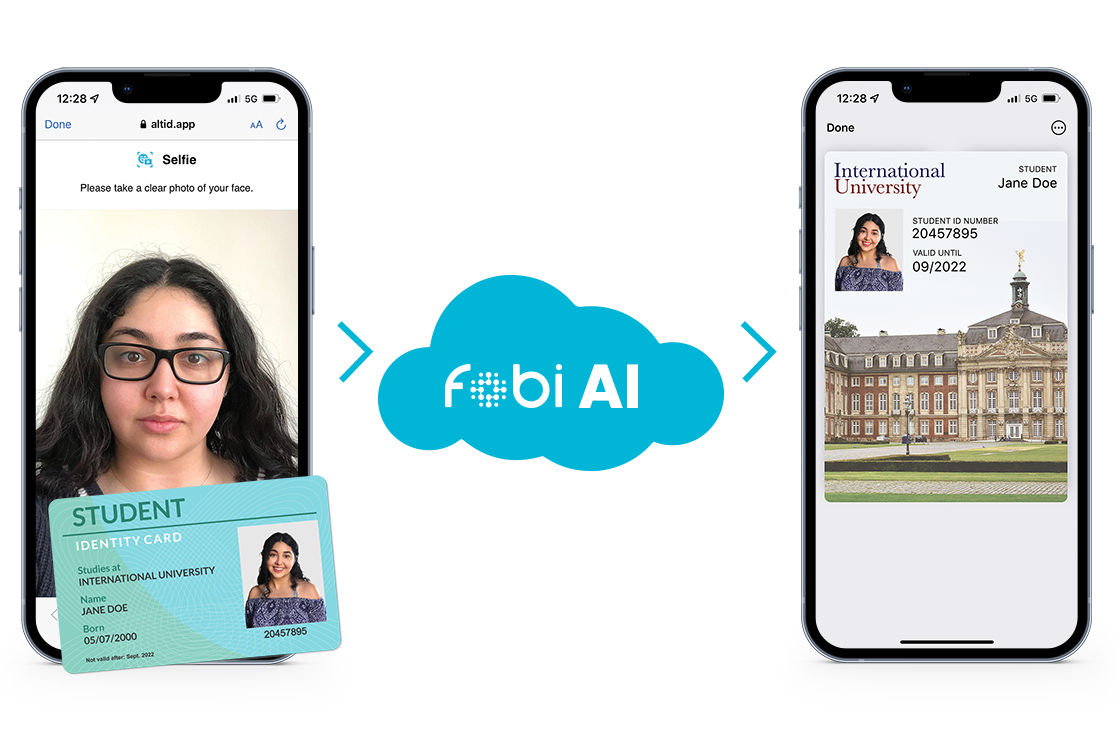 Reduce Your Carbon Footprint With an Eco-Friendly Solution
Cut out plastic ID cards and see the difference digital makes. Reduce your organization's plastic footprint using AltID to easily and securely switch to digital.

Example
Securely transition from traditional, plastic university IDs with AltID. Use the secure pass as an ID, key, notification platform, or payment card.

Ready to Get Started?
Let's discuss how you can integrate AltID today.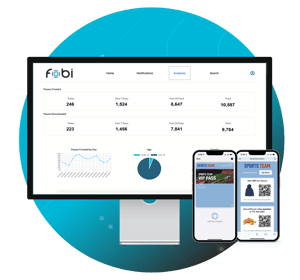 Add it to PassPro
Add AltID to PassPro and create the ultimate Wallet pass ecosystem. PassPro is where data, engagement, and mobile wallets meet to bring your business into the digital age. Keep all the info you need in one place and gain access to customer engagement insights, segmented messaging, and hubs to store all the resources your customers want.