SUCCESS STORY
Big Wheel Charity Golf Classic, Canada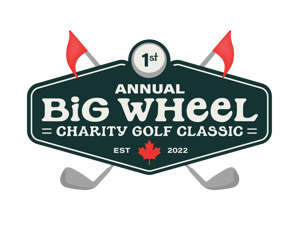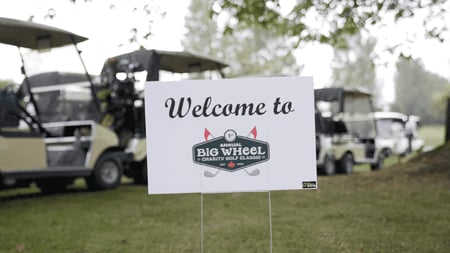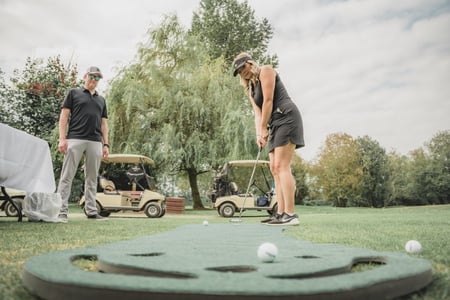 Aaron Pritchett and Fobi Team Up to Support Good Causes Together
Canadian country singer, Aaron Pritchett, and the event co-founder, Sarah Bramley, were initially planning the first Big Wheel Charity Golf Classic in support of KidSport Nanaimo and the Nanaimo Community Hospice Society for 2023. However, in August 2022 when they went to speak to the Golf Course about availability for 2023, they were surprised to find out there was one last spot open in September 2022 for a charity golf event. They decided to jump at the opportunity, despite having only four weeks to prepare. Thinking it would be a scaled down version, little did they know it would turn into a full-scale event raising over $73,000 for charity.
The Big Wheel Charity Golf Classic took place on September 13, 2022 at Nanaimo's Cottonwood Golf Course. Just eight days before the event, Aaron Pritchett and Rob Anson, CEO of Fobi AI Inc. happened to speak about the opportunity for Fobi to support as a sponsor. Rob knew immediately that Fobi could provide digital ticketing to help bring the event together and run seamlessly, so the decision was made that Fobi would sign on as a platinum sponsor and ticketing provider.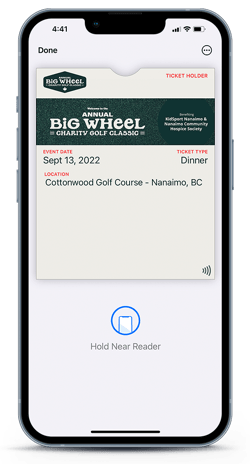 Tight Timelines
In just 2 days, Fobi delivered a hybrid system that both ensured attendees received their tickets, digitally of course, and provided the event organizers with a means to contact and engage with them directly. Fobi sent pre-filled digital tickets via email and SMS, creating a personalized, one-step simple download process for guests who had purchased tickets. For those guests who didn't purchase their own ticket, Fobi created an onboarding page that ticket buyers could easily share with their guests.
"Fobi was an absolute pleasure to work with. From start to finish, they were professional and efficient. I simply provided an attendee list and they handled data collection, ticket delivery, and engagement. I'm already looking forward to next year's event!"
Sarah Bramley
Event Co-Founder
Revo

lutionizing Fundraising Events

As a result of Fobi's efforts, the Big Wheel Charity Golf Classic reached a 93% digital ticket download rate in less than a week! Once the technology was in place, Aaron and Sarah were able to send personalized push notifications right onto the guests' lock screens. In the run up to the event, guests were delighted with the level of communication and engagement ranging from announcements of auction items to transportation advice.

On the day of the event, with the NFC technology used by the digital tickets, guests were able to check in with a simple tap. To make things even more exciting, with the same tap that checked them in, guests were also automatically entered into a sponsored giveaway using Fobi's new Tap2Win product, which all of the attendees were delighted by. As guests and volunteers quickly discovered, an added upside to digital ticketing meant that not only are no tickets lost - because they're stored in the wallet on their mobile phone - but that it took less than 15 minutes and one single volunteer to check in all the golfers, meaning more time for socializing and putting practice.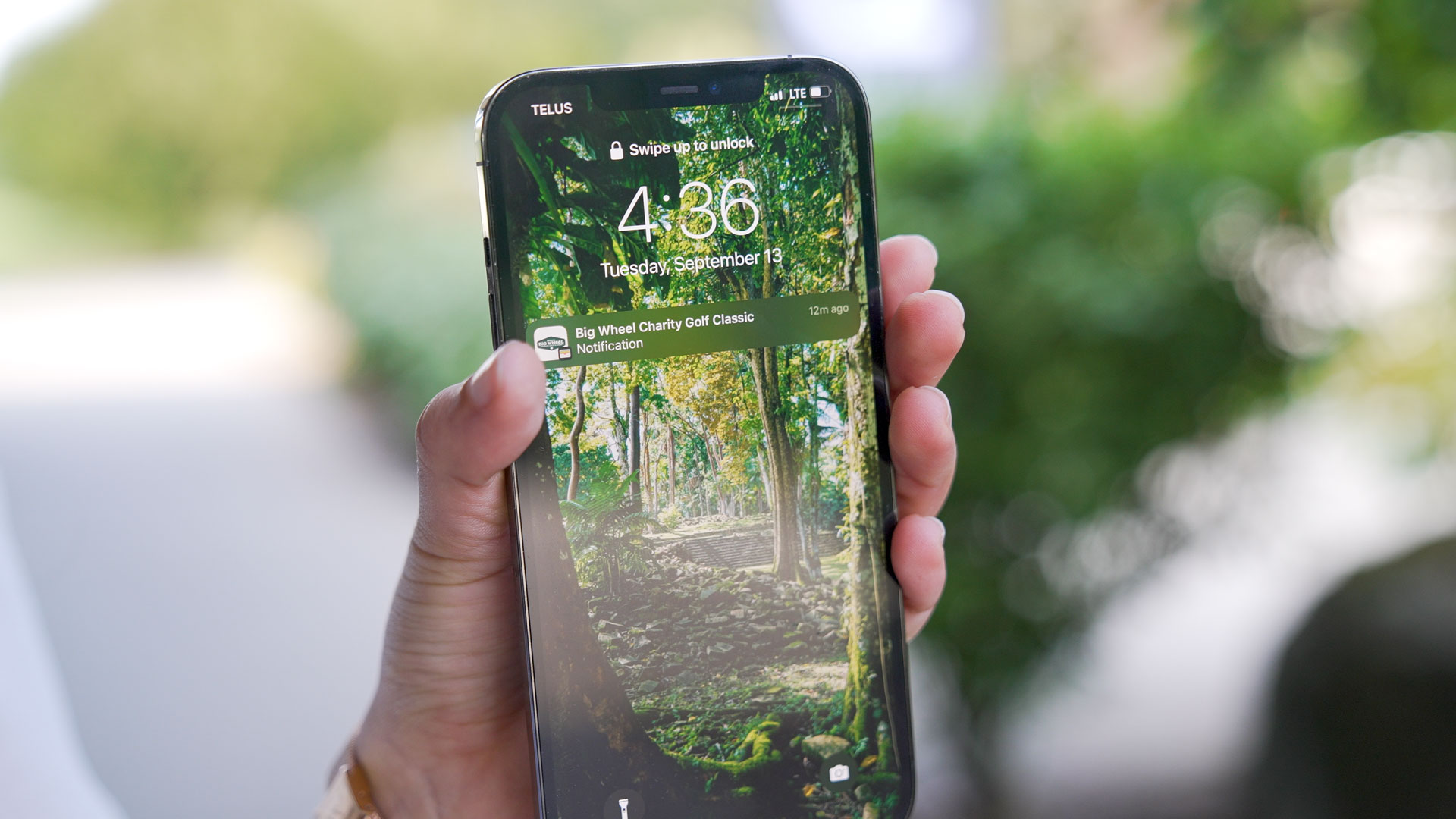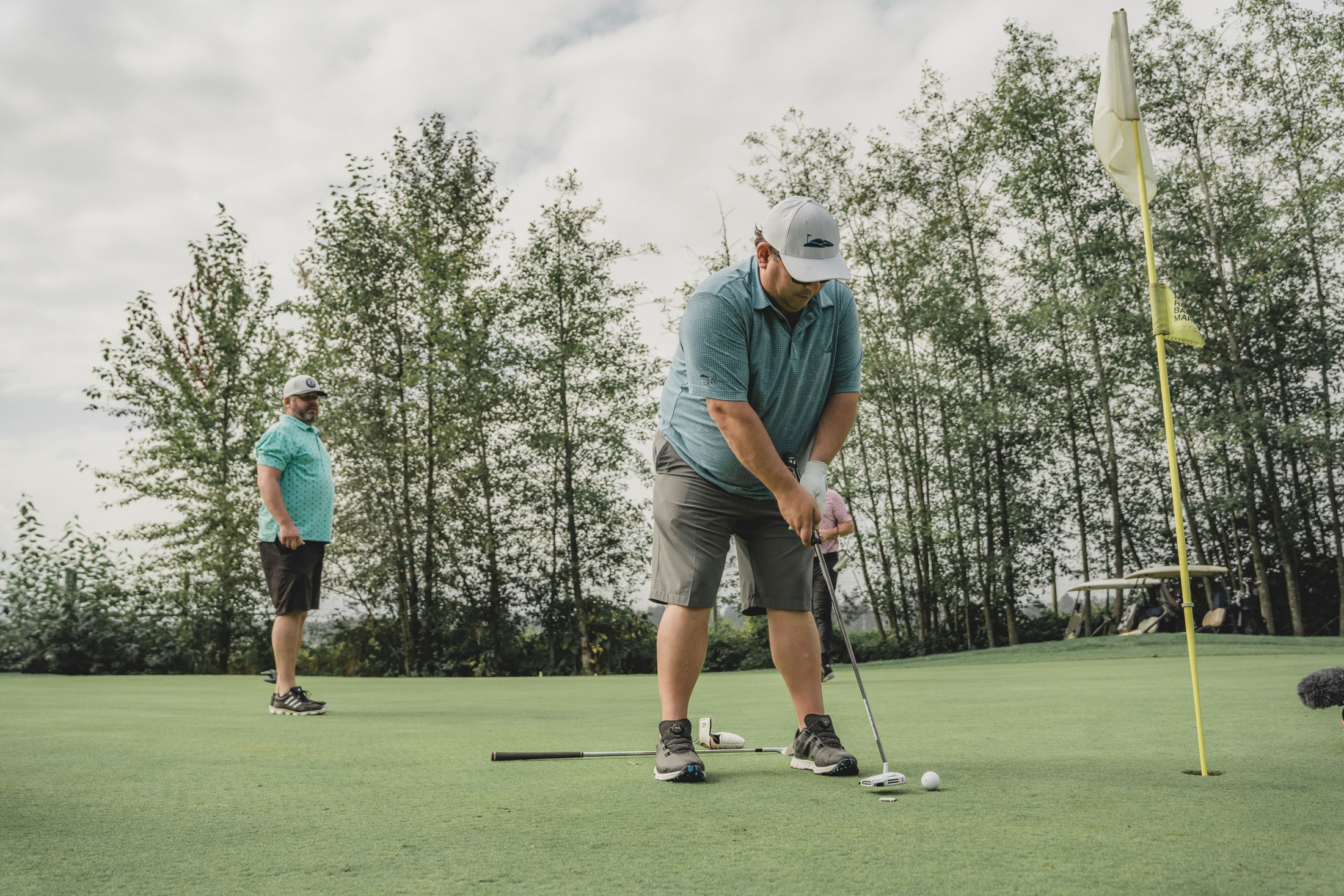 A Partnership That Keeps on Giving
With the help of Fobi's digital ticketing solution, the Annual Big Wheel Charity Golf Classic was a resounding success, raising over $73,000 for KidSport Nanaimo and the Nanaimo Hospice Society. The technology made it easier to manage attendees during the event and helped enhance and extend the event experience and opened up additional revenue generation channels through digital ticket sponsorships. After such a resounding success, Aaron and Fobi have agreed to extend their partnership to Aaron's upcoming concert series and the Annual Big Wheel Charity Golf Classic tournaments in the years to come.
"I'm really amazed at the engagement capabilities of Fobi's digital ticketing. I'm looking forward to using it for our upcoming concerts and communicating with my fans. It's going to be a game changer."
Aaron Pritchett
Big Wheel Charity Golf Classic Event Organizer