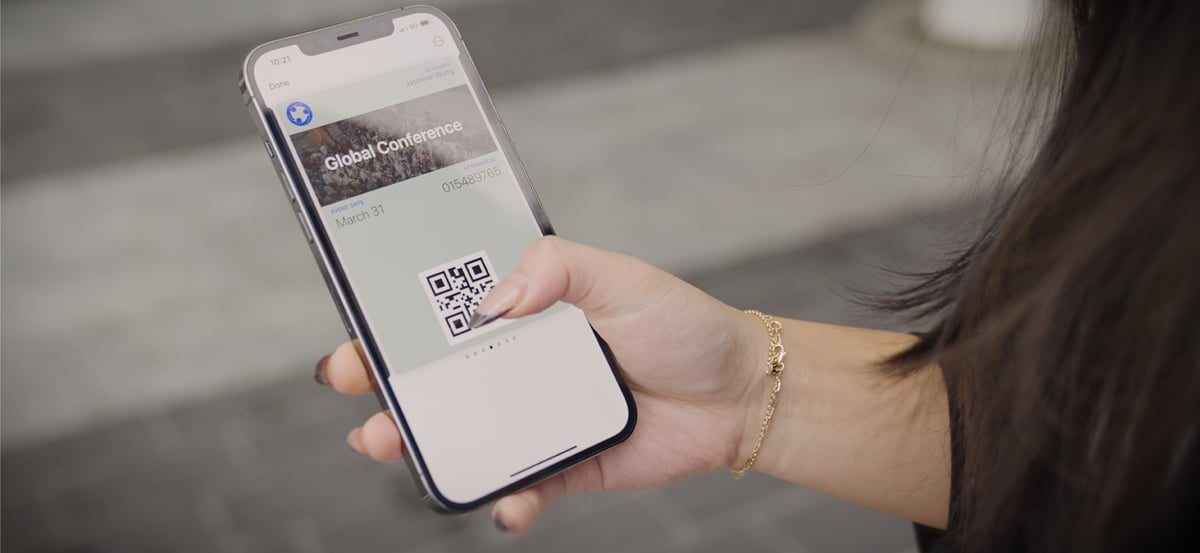 The events industry was arguably one of the most impacted sectors following the events of the pandemic, and the same industry today has a completely different look and feel. Whether in-person, hybrid, or virtual, there's no doubt that events of all kinds will now be shaped by technology to deliver the best experience. Event organizers and venue managers everywhere have had to relearn how to shape and structure their events entirely, from business models and technology to sponsorships and execution. One of the key areas where digitalization has made a significant impact is event and venue management.
The demand for technology continues to accelerate on all fronts in the business world, with software services, in particular, accounting for more than 70% of market share in global event management. Today, the global event management software market is expected to grow 10.8% year-over-year until 2030, when the market is projected to reach a valuation of $113 billion. But even though the events industry is now back on its feet, with great thanks to technology, that doesn't negate just how critical proper planning and management still are. Poor event management often leads to poor execution, and the detrimental effects that this can have on your company extend beyond that one event experience itself; it can also lead to lasting consequences for your business, such as tarnishing your brand's reputation.
So, when it comes down to it, a good venue management system can truly make all the difference for your next event—and every one after that.
Venue Management Through Digital Ticketing
Physical event tickets are becoming a thing of the past, if not already. For the most part, box offices, will call, and printed tickets have become significantly underutilized, and most tickets are now purchased online, whether in advance or last minute. Event and venue management systems now automate much of the events process from start to finish, playing a prominent role in increasing attendee engagement and driving greater efficiencies, analytics, and ROI for organizing committees. Among the myriad of event solutions available, including event scheduling, facility management, and customer relationship management (CRM) systems, digital ticketing has become one of the most essential pieces to effective event planning.
Digital tickets are electronic versions of traditional paper tickets that provide attendees convenient and contactless access to events and venues. Tickets are simply purchased online, then downloaded and stored on a mobile device as a wallet pass displaying a unique QR code. When it comes time for the event, all staff need to do is scan the guests' codes at the entrance, which can be pulled up automatically on the guests' lock screen using geotargeting, which quickly and securely verifies the attendee's identity and ticket purchase.
Today, event registration and ticketing are the most sought-after areas of application for venue management software. Sports games, concerts, conferences, and even local activities like paint nights have all moved to digital, with entire stadiums like Lambeau Field, home of the Green Bay Packers, no longer distributing or accepting paper game tickets.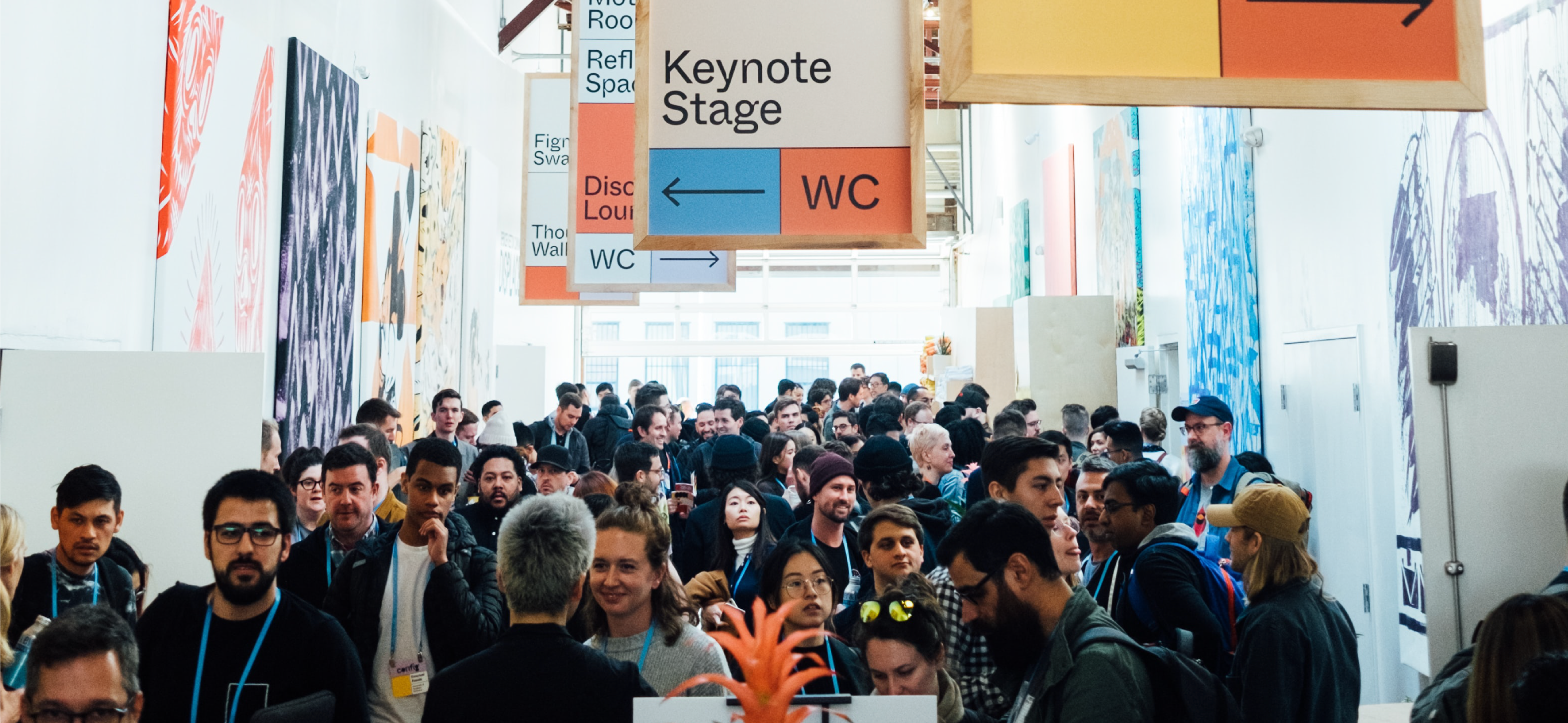 Benefits of Digital Ticketing
Digital ticketing systems are just the start for businesses to collect, leverage, and action heaps of valuable customer data, and have proven to be more reliable and easier to manage than traditional tickets. The quicker and cheaper alternative leads to increased customer engagement, satisfaction, and loyalty, which makes it a win-win for everyone.
If you're still not convinced, here are four main reasons why digital ticketing is the right events solution for you:
1. Streamlines venue entry and check-ins for a seamless event experience
There's a reason why events ask you to arrive early: there's always congestion at registration and check-in. Whether it be a hockey game, concert, conference, or tradeshow, you shouldn't have to deal with the hassle of wait times and long line-ups. The last thing you want is for your customers to be dissatisfied before they even enter the venue, or reduce the amount of time they have to spend money in your venue. With digital wallet passes, you can better control foot traffic by scanning tickets at entry much more efficiently and communicating wait times and line updates directly to customers' phones so they can find the quickest entrance to get inside.
Safety remains the number one issue for event planners, with 56% citing safety standards as the most important factor for selecting a venue. There's nothing safer than digital tickets that only require one tap/scan entry and significantly reduce any unnecessary physical contact, while enabling the event organizers to push out messaging to the lock screens of all attendees communicating safety notifications at any time.
2. Increases attendee engagement with intuitive and convenient ticketing
One of the fundamental benefits of digitalization is that it makes everything easier to use for businesses and customers alike. Having your event tickets directly available in your mobile wallet makes them nearly impossible to lose and easy to access at check-in, which also helps line-ups to move a lot quicker. Direct messaging right to the lock screen of the attendees' phones also encourages engagement with sponsor promotions or event updates.
3. Provides greater control over ticketing distribution and attribution
Digital ticketing systems mean that tickets can be easily sold and purchased online without needing to distribute physical paper tickets. Let's face it, printing tickets at home is not very user-friendly for both the business and the customer, especially when you consider that today's generation of digital-first customers expects to find everything online. In fact, 30% of Millenials don't even own a printer, and of those who do, more than 60% say they barely use it. Additionally, if your access control system ever goes offline, you can still scan tickets through the mobile wallet and keep your event running smoothly with or without an Internet connection.
Traditional paper tickets are also anonymous and easily transferable, with Ticketmaster reporting that over 5 million fraudulent tickets are sold every year. When tickets are purchased and downloaded online, they are linked to a verified customer, which enables you to better attribute activity to a specific guest and helps prevent ticket fraud overall.
4. Drives cost savings and reduces your carbon footprint
If one whole tree produces up to 10,000 sheets of paper, think about how many trees are used to create paper tickets for venues with a capacity of tens of thousands of people. The amount of paper used for traditional event tickets across sports games, concerts, award shows, and so on can be easily eliminated with digital ticketing. It's not just costly for businesses to print but also wastes a significant amount of money—tickets are printed only to be thrown in the trash or left behind for event staff to throw away themselves.
CheckPoint by Fobi
If you think the moment attendees step into your venue is the most important part of their event experience, think again. Fobi allows your business to make a lasting impression on customers at all aspects of their journey, well before, during, and after each event. CheckPoint is an end-to-end digital ticketing and venue management solution that transforms the total event experience with automated, contactless ticketing solutions for streamlined registration, check-ins, and venue entry.
Through the Wallet Pass platform, CheckPoint enables venue and event operators to deliver a seamless event experience, unlock a personalized communication channel, and leverage a goldmine of customer data to build lasting relationships with their attendees. Events of all sizes, such as the Oscars, NCAA tournaments, and local golf invitationals like the Big Wheel Charity Golf, are already reaping the benefits of CheckPoint:
One seamless touchpoint

- Create custom event tickets in one simple platform, with trackable links, itineraries, event information, and more that can be easily added and updated to the wallet pass in real-time.





Personalized communication

- Send direct-to-lock screen event updates, reminders, and promotions using time and location-based push notifications/SMS.





Contactless tap-and-go entry

- Safely and securely scan digital tickets at check-in through NFC or QR codes using Fobi's Smart Scan App, Smart Tap IoT device, or your barcode scanner.





Sponsorship activation channel

- Unlock a new revenue stream by enabling event sponsors to communicate personalized messages and offers directly to ticket holders.





Data-driven insights and analytics

- Collect, access, and leverage real-time customer data to better personalize the customer experience and create effective remarketing strategies using detailed segmentation capabilities.





Multi-pass bundling

-

Bundle after-party tickets, meal vouchers, sponsored offers, and more so attendees can receive everything they need for your event in one download.
It's Only The Beginning For Digital Ticketing
Over the past few years, many businesses have had to learn how to reinvent their brand and service offerings—very few more so than the events industry. With in-person events put on hold, the global events industry has undergone a massive transformation, turning to technology and venue management software, in particular, to adapt to shifting customer preferences and an increasingly mobile landscape. As event planners and venue operators quickly get back into the groove of things, there's no debating that digital ticketing solutions like CheckPoint make the transition even easier and help them deliver the increased simplicity, convenience, and satisfaction that every customer's event experience should have.
Ready to say goodbye to paper tickets? Contact us to learn how you can transform your total event experience with CheckPoint.