It's no secret that Offer Management systems help businesses drive sales and encourage customers to try new brands and products. Did you know that over two-thirds of shoppers purchase products they didn't intend to buy because of coupons? By using an Offer Management system, businesses can create customized coupons that fit their needs and budget and grow their CRM. But how can companies choose the right platform to build and manage their offers? What should teams look for in an offer management platform (OMP)?
When choosing an OMP, it is essential to consider the needs of your business. Offer management platforms make it easy for companies to create and manage coupons and offers. There are several factors to consider when choosing one, including the types of coupons you want to build, costs, ease of use, and data quality. The offer management platform you choose will dictate your campaign's success, and we'll go over everything you should consider to choose the right platform for you.
Ease of Use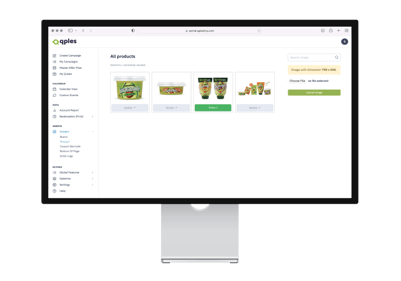 When it comes to Offer Management, ease of use is critical. After all, who wants to spend hours fiddling with a complicated system when there are campaigns to run and customers to acquire? Fortunately, OMPs have come a long way in recent years, and there are now user-friendly platforms to choose from. Look for a platform with drag-and-drop functionality, so all you need to do is enter a few details and be on your way. With systems as easy as Qples, there's no reason to go through a third party anymore, and you can bring your coupon marketing entirely in-house. An easy-to-use platform means taking back control of your promotional marketing strategy and conducting campaigns exactly how you want.
Types of Coupons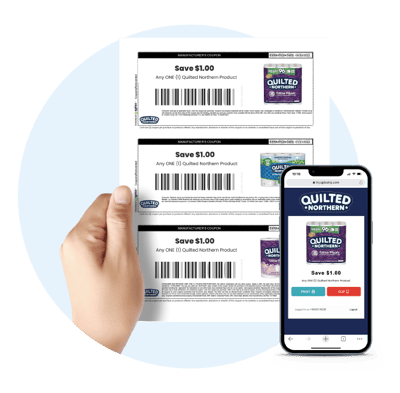 You may be wondering why you should care about the type of coupon you create. After all, a coupon is a coupon right? Wrong. The kind of coupon you use can significantly impact your bottom line. Print-at-home coupons are the standard, old-school coupon format that you can find in virtually every offer management system. 8112 Universal Digital Coupons are the future of couponing. The benefits are vast, with better user experiences, fraud-free redemption, and offer redemption tracking. So why not choose the better option from the start? A good offer management platform will give you the flexibility to create both print at home and Universal Digital Coupons. That way, you can take advantage of the best features of both types of coupons and stay up to date in your industry. Don't settle for anything less.
Cost
When choosing an Offer Management platform, a wide range of options are available, and the costs can vary greatly. If you're on a tight budget, Qples is an excellent option. It's one of the most affordable platforms on the market that it doesn't skimp on functionality. Starting at just under $500 per month, Qples offers all the essential features you need to build and manage your offers, including tracking and reporting capabilities. And if you need more advanced features, such as integrations with third-party software, Qples has you covered there too. So whether you're looking for a budget-friendly option or an enterprise-level platform, Qples is worth checking out.
Data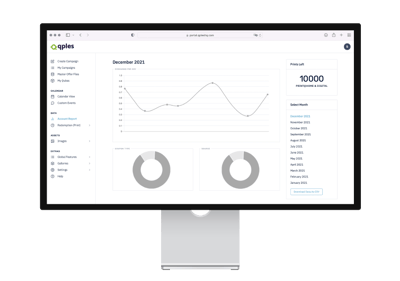 Have you ever wondered why the best brands always seem to know what consumers want before you even think about it? It's not sorcery; it's customer data. And one of the best ways to collect detailed customer data is through the use of coupons. With a good Offer Management platform, you can see exactly who is redeeming your coupons, where they're redeeming them, and what offers are most popular. This data can be invaluable in helping you tailor your marketing efforts and ensure that your products meet your customers' needs. So if you're looking for a way to boost your business, consider using coupons to gain insights into the wants and needs of your customers.
Qples doesn't simply throw a bunch of raw data at you. Instead, Qples consolidates your data into valuable insights that help you build your CRM. With Qples, you can see things like geographic heatmaps, redemption tracking, and more. This data can be beneficial in understanding your customers and creating unique and memorable experiences.
We hope you have the tools to begin evaluating different offer management systems to see which one is the best for you. Remember to consider the cost of the system, the features it provides, and how easy it is to use. We believe that OMPs like Qples are all-around category winners, but we'll let you be the judge. The right offer management system can differentiate between campaign success and failure. So, choose wisely.
Tags:
Ian Cameron joins Fobi as Vice President of Marketing with over 20 years of experience in technology, marketing, and e-commerce. Ian was previously responsible for Global Marketing at Epson, where he created Epson's first global marketing team, and initiated and led several successful enterprise-wide projects, including Epson's Global Digital Transformation project.