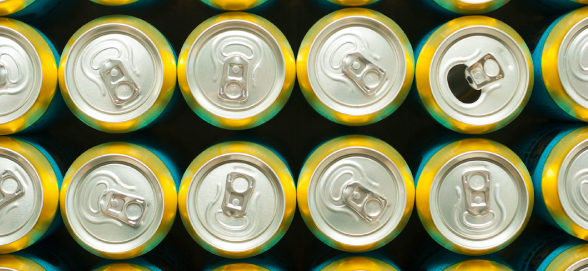 Customers are constantly searching for the greatest option out there. Whether it's a flight overseas, a new condo, or their Friday night beverage of choice, consumers want various options based on their current and evolving preferences. When it comes to liquor, we have a plethora of options to choose from. Themes of convenience, health, sustainability, and variety are all key factors influencing customer decisions in today's liquor industry. But, of course, not many beverages can satisfy the increasing needs of its consumers all at once. RTD cocktails, though, seemingly achieved the impossible.
A Refreshing Twist on Tradition
Ready-to-drink (RTD) cocktails took the beverage world by storm with high at-home adoption at the height of the pandemic, shocking the liquor industry as it surpassed craft beer in market share. Revolutionizing the way we enjoy our favourite alcoholic concoctions, NielsenIQ reported that from 2020 to 2021, RTD sales grew 126%, and by mid-2022, RTDs saw another increase in sales by 73%. But despite RTDs' sudden boom, which became the fastest-growing category in the U.S. in 2022, the dramatic surge of RTD sales began to slow by the end of the year and has since maintained a steady annual growth rate of 11.2% (expected until 2030).
RTD beverages are light and refreshing pre-mixed drinks ready to be consumed at any time, including many brands you may recognize, such as White Claw, Twisted Tea, Mike's Hard Lemonade, Olé Cocktails, and Nude Vodka Soda. The ABV (alcohol by volume) of these drinks typically depends on the brand and type but usually sits at around 4% to 8% ABV.
Catering to a New Generation of Drinkers
With a rising demand for convenience and innovation, RTD cocktails have significantly grown in popularity among consumers of all ages and changed the way retailers are stocking their stores. In fact, 71% of liquor retailers stated that the growth in RTD has permanently altered how and where they stock their products. One key insight is that Gen-Z, on average, drinks 20% less than millennials, who also drink less than their previous generation (Gen-X), primarily due to an increased awareness of the effects of alcohol and the prioritization of an overall healthier lifestyle.
Within a five-year span (between 2017 and 2022), the retail price of RTDs in the U.S. increased by a staggering 65.9%, relative to the price increase of beer (21.5%), wine (20.3%), and spirits (22.3%). But despite this jump, a recent RTD Strategic Study reports that consumers are still continuing to drink RTDs in place of traditional alcohol categories—beer being the most commonly replaced drink—paying nearly double the price for the same serving size. So while Gen-Z drinkers are indeed consuming less alcohol, it appears that they may be spending just as much money by taking a "quality over quantity" approach when they do decide to drink. Ultimately, it's this type of influence that millennials and young adults hold that has led to RTD brands prioritizing their preferences over others as a result.
Exploring the Canned Cocktail Craze
Several different factors have driven the growth of the RTD market. Let's explore them:
1. Sipping with Ease
As we embrace a fast-paced lifestyle, the demand for on-the-go libations that don't compromise on taste continues to rise. With RTD cocktails, there's no mixing necessary. Consumers simply crack them open and enjoy their drinks immediately. With easily portable packaging, pre-mixed beverages offer a hassle-free option for enjoying a delightful cocktail wherever and whenever you desire. Slim cans and sleek bottles have further enhanced the allure of RTD cocktails, making them the ultimate choice for social gatherings, picnics, and outdoor adventures.
2. A Journey for the Palate
Gone are the days of limited options when it comes to cocktails. Contributing to over 60% of the marketplace, RTD cocktails have become a canvas for mixologists and beverage enthusiasts to experiment with exciting flavours and ingredients. From refreshing tropical blends to unexpected botanical fusions, the variety of RTD offerings continues to expand, catering to the adventurous taste buds of modern consumers. Whether you're looking to quench your thirst with a cucumber-lime mojito or a hard iced tea, there will always be an RTD ready to meet your cravings.
3. Cheers to a Better You
Gen Z's increased focus on wellness and the prioritization of health presents itself in their alcohol consumption. From 2021 to 2022, "better-for-you" alcoholic alternatives (low-ABV, low-calorie, clean ingredients, gluten-free, etc.) saw a 20.1% increase in sales, while low and no-alcohol offerings saw a 6% increase in that same period.
In a health-conscious era, consumers constantly search for beverages that do not compromise their well-being but sit at similar prices and alcohol content. RTD cocktails have adapted to cater to consumers' evolving lifestyle choices, offering these low-calorie, low-sugar, and gluten-free alternatives. By embracing natural and refreshing ingredients, these guilt-free beverages attract those at the forefront of health and wellness culture.
Shaking Up the Traditional Liquor Industry
In the wake of the canned cocktail surge in 2020, retailers and manufacturers fought to meet soaring demands, leading to detrimental stockouts and supply struggles. In response, they quickly scaled up their manufacturing and inventory to match increasing demand. But by the end of 2022, retailers found themselves stocking a surplus of beverages that were no longer as easy to sell.
That's why it's more important than ever for your business to know the ins and outs of your customers' preferences, understand what they are looking for, and know exactly when they're looking for it—all capabilities you can gain through Fobi's Insights Portal. By leveraging insights into the liquor industry, retailers and manufacturers can make smarter and faster data-driven decisions. With real-time data, they can observe demand shifts in the marketplace as they happen, allowing you to dial production in any direction as needed. We know that in an industry as ever-changing as retail and liquor, leveraging real-time customer insights has become crucial for businesses to make the most informed decisions that yield the highest revenue outcomes.
Fobi recently announced its latest partnership with Phillips Brewing & Malting Co., providing the brewery with a fully automated data intelligence platform that delivers real-time analytics, insights, and forecasting capabilities at the liquor retail store level as well as the first-of-its-kind industry-level performance and positioning insights.
Matt Lockhart, National Sales Director at Phillips Brewing, shares: "This agreement has the opportunity to be a potential game-changer for our team at Phillips. We take great pride in the quality products we craft, and now, looking forward, we will be able to focus on leveraging data to make faster data-driven decisions that help us serve our customers in new, engaging ways."
Ready to optimize your liquor inventory, get ahead of customer demands, and maximize your bottom line? Contact us today to get started!
Don't forget to check out our latest blog on Canada Day liquor trends, which collected real-time data from hundreds of private retail liquor stores across the country to get you the exclusive scoop.