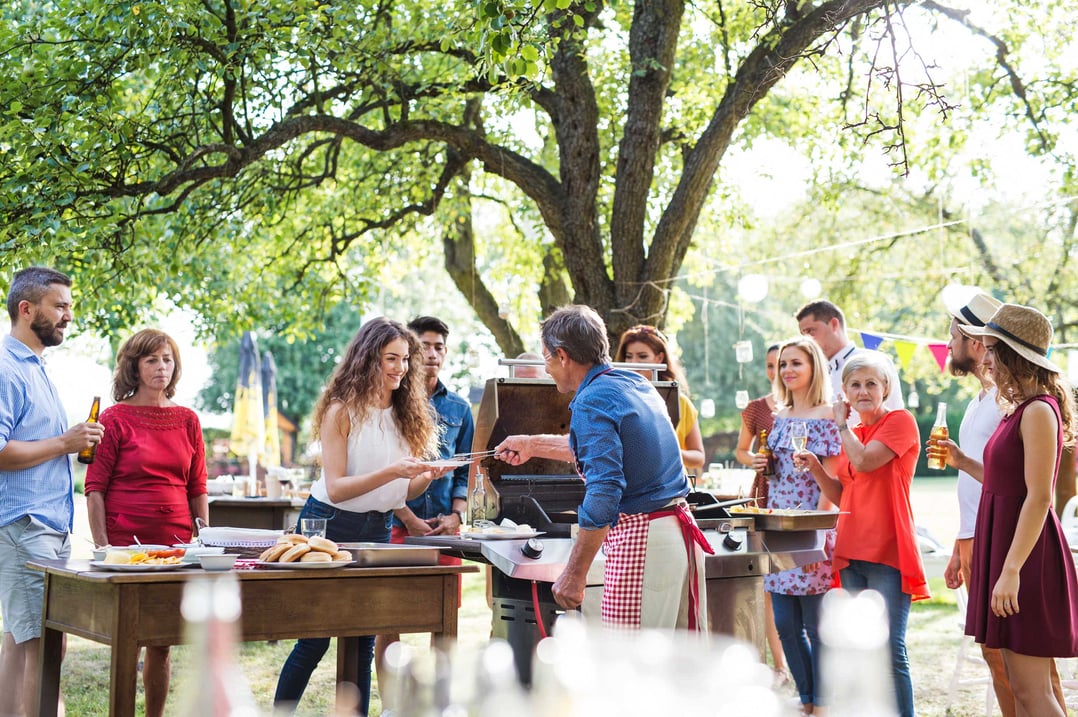 Over the Canada Day long weekend, Canadians gathered from coast to coast to celebrate the nation's birthday and, more importantly, indulge in refreshing alcoholic beverages. When it comes to raising a glass in honour of this special day, the numbers speak for themselves about our collective enthusiasm for some well-crafted brews and ready-to-drink (RTD) cocktails.
With Fobi's Insights platform, we compiled real-time data from hundreds of private liquor stores across the nation to uncover Canadians' boozy buying trends in the days leading up to the long weekend. Here are our top findings:
1. Mexican alcoholic beverages led the way for beer and RTD cocktails.
Mexican alcoholic beverages took the lead in both the beer and ready-to-drink (RTD) cocktail categories during Canada Day celebrations. Among beer sales, Mexican import brands, including Corona, Modelo, and Pacifico, saw some of the biggest surges in demand, with +47% greater sales in the days leading up to the long weekend.
Corona specifically experienced a +45% increase in sales right before Canada Day, sweeping the ranks with the top three products across their 12, 24, and 6-packs of imported beer.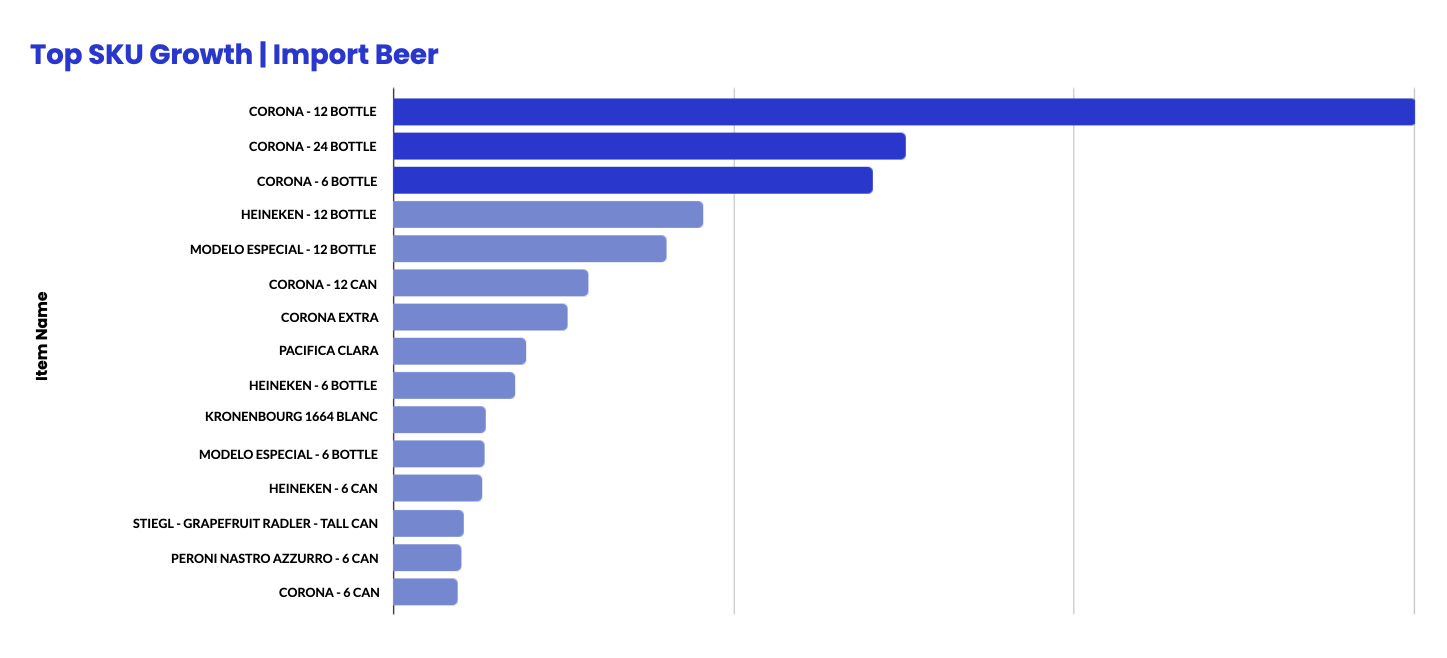 In the realm of RTD cocktails, Olé Cocktails' tequila-based variety packs made a remarkable jump, growing by an impressive +76% in sales. These packs were in direct competition with popular RTD contenders like White Claw, Hey Y'all, Twisted Tea, G&W, and Nude Vodka Soda.
Despite White Claw being 2023's top-selling brand to date, with nearly 4X the market share of Olé Cocktails, our data reveals that Olé sold approximately the same volume of liquor as White Claw in the lead-up to the long weekend. In this interesting turn of events, you can't help but cheer for the underdog!

2. While RTD beverages reigned supreme, beers did not go down without a fight.
Throughout the month of June up until the Canada Day weekend, RTD sales appeared to dominate the beverage scene, capturing a significant share of the market. But while RTD relished in the spotlight, beers refused to be overshadowed. In the week preceding the long weekend, beers attempted to make a spirited comeback that resulted in sales boosting by +21%. With the rising demand for bigger beer packs and Mexican import brands in preparation for Canada Day, the overall growth of the beer market can likely be attributed to this influx.
3. Pack size matters when it comes to your drink of choice.
When you combine Canadians and beer, the more, the merrier.
Among beer enthusiasts, 24-packs emerged as the irresistible choice, stealing the show when it comes to sales volume. In the days leading up to the weekend, the growth in percentage sales of 24-packs significantly surpassed their smaller counterparts. Commercial 24-pack sales saw an increase of +29%, while import 24-pack sales skyrocketed by an impressive +60%.
Not to be outdone, 12-packs of both commercial and imported beer also saw substantial growth during the Canada Day festivities. Additionally, for coolers, hard seltzers, and similar beverages, 12-packs emerged as the top choice, boasting +46% greater sales during the long weekend.
But when it comes to craft beer, 6-packs take center stage.
When it comes to the categories of beer—commercial, import, regional, and micro—the nation's birthday sparked significant movement across all segments outside of craft beer. Between pilsners, IPAs, pale ales, and lagers, 6-packs generated the highest sales volume for craft beer, while packs as large as 24-cans generated the lowest volume of sales in the weeks leading up to Canada Day.
So if you're a craft brewery, don't take this the hard way; it doesn't mean your 24-packs will never sell. Instead, this opens up multiple doors of opportunity for commercial retailers to explore and help promote larger craft beer packs to a diverse audience of beer enthusiasts.
4. The top movers for microbreweries are refreshing, fruity and zesty beers.
Microbreweries found success in crafting refreshing, fruity, and zesty beers that quickly became the top movers in the market. Among microbreweries, Salted Lime Lagers took the lead with the highest number of sales, experiencing a significant +26% growth in the week leading up to Canada Day. These tangy and invigorating lagers captivated the taste buds of beer enthusiasts, driving their popularity.
However, it was the Peach Cream Ales with the most substantial jump in sales growth for the category, boasting a +76% increase that brought it to the top two spot for overall growth across all beer types. The sweet and creamy notes of peaches in this ale proved to be a winning formula for microbreweries, capturing the attention and favour of many beer lovers.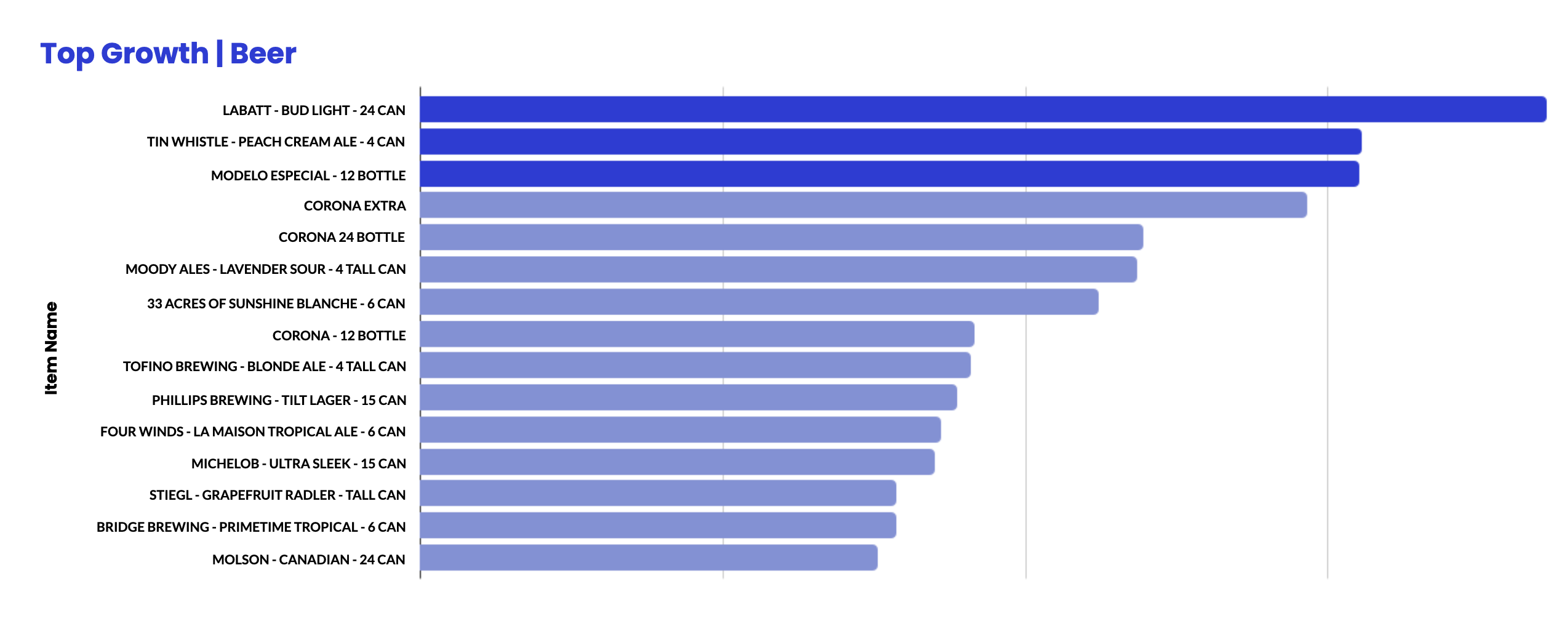 The Data Has Spoken, Now It's Your Turn
As Canada Day celebrations unfolded, so did the nation's unyielding enthusiasm for boozy refreshments. From the surge in Mexican alcoholic beverages, led by the unexpected success of Olé Cocktails challenging established RTD contenders, to the difference in the preferred quantity of craft versus non-craft beer, Canadians showcased their diverse preferences. Whether it's clinking bottles of a classic Mexican import, savouring a craft beer in a 6-pack, or indulging in the tropical creations of RTD, Canadians are endlessly passionate about their alcoholic beverages and showcasing their Canadian pride.
That's why with Fobi's Insights platform, we're providing breweries and liquor stores with a glimpse into the world of real-time liquor data, so when customer and market demands shift, you'll already be ahead of the game, stocking your shelves appropriately. To learn how you can unlock real-time insights for your liquor company, contact us today at https://www.fobi.ai/contact.
So there's our Canada Day liquor data analysis for 2023! As we wish our great nation a happy birthday, let's cheers to Canada and the vibrant liquor-buying trends that unite us in our celebrations.