"When you look at utility and value, that's what's going to make the world go digital." - Rob Anson, CEO, Fobi
We all know just how far technology has evolved over the past few years. As companies far and wide accelerated their investment in technology, the idea of digital transformation has shifted from a luxury to a necessity in nearly every industry. With an aim to provide businesses with the capabilities to drive direct, personalized, and data-driven customer experiences, Fobi's technology has positioned the company to do just that. And now more than ever, digital transformation continues to be front and center for Fobi in all aspects of the business.
2022: A Year of Transition, Resiliency, & Focus
The past year was a significant period of transition for Fobi in many ways. In 2022, Fobi launched several new applications that helped drive digitization and digitalization in different forms across various industries and solutions. With entrances into new verticals such as Award Shows, Beauty & Health, and Fashion, as well as a resurgence in Liquor and Cannabis, Fobi opened new doors to key revenue-generating contracts and deals that set the table for an exciting 2023. But whether it was a digital solution for loyalty and membership, venue management, coupons and vouchers, or even digital identity, our team capitalized on each and every opportunity to solidify our core technology. If it's a new industry, it's always the same technology—that's never going to change.
2022 was also a year full of learning at an organizational, team, and individual level. The development of values such as resiliency and focus enabled our team to be more agile than ever in the ways that we work together. With a shared passion for the direction that Fobi is headed in, CEO Rob Anson is confident in Fobi's vision and the team's ability to execute it even further in 2023. He states, "when you start to see the progression, execution, and momentum build across your team [like we did in 2022], that's where the fun begins."
Now, as Fobi has transitioned away from research and development into full integration completion and market-ready adoption, Fobi is going into the new year full steam ahead, and we're only just getting started.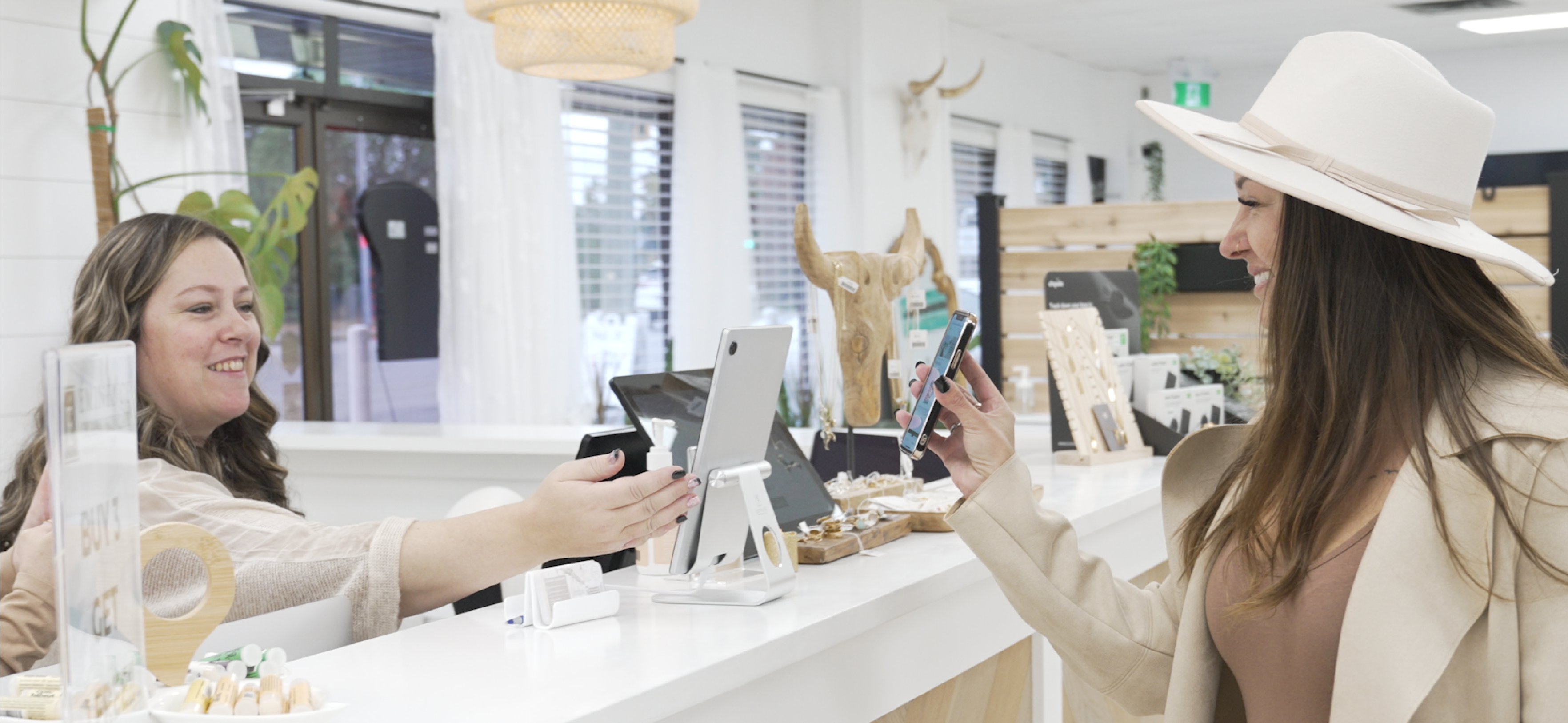 What's In Store for Fobi in 2023?
As a data intelligence company first and foremost, we have seen how digital transformation has enabled a significant push toward the unification of data and interoperability. The monetization of data through the Fobi Data Exchange (FDX) is one of the biggest opportunities for Fobi moving forward. Having seen the success of Fobi's Wallet Pass platform, Passcreator, with the 94th Oscars, one of the largest U.S. stock exchanges, and other high-profile customers, our wallet solutions will continue to play a large role in the activation of data and provide a significant piece to the puzzle of network and monetization. 2023 will also be a notable year for Qples by Fobi, our all-in-one couponing platform, having signed critical contracts with coupon leaders Vericast and Catalina amid rapidly increasing demand for AI (8112) Universal Digital Coupons from CPG brands and retailers.
With the groundwork laid, Fobi has entered the new year built for scale with incredible automation, and there are several key opportunities in the following industries:
Conferences & Events.

With conferences and events back in-person, and virtual and hybrid events here to stay, Fobi's venue management and digital ticketing solutions offer the next step in streamlined registration, personalized attendee engagement, and sponsorship activation. This sector is a massive opportunity for Fobi to assist events of all sizes to improve their communication with guests in real-time while segmenting messaging from both their companies and their sponsors to drive ongoing engagement and monetization.





Casino Gaming.

Regulated industries such as Lottery, Casino, and Gaming will all be key areas for Fobi in 2023. With digital wallet passes for ticketing and digital age and ID verification solutions like AltID, the world of entertainment will be safer and more convenient than ever. Not only can AltID enable clerks to accurately verify customers are of legal age by simply scanning their digital ID card (without needing to see their actual date of birth or other PII), but it can also authenticate whether the ID being checked is legitimate or not.





FinTech & Open Banking

. The shift to digital means that customers everywhere are moving away from traditional forms of payment and demanding more personalization from their financial institutions. With a greater focus on third-party data collection, there are multiple opportunities for Fobi to improve the facilitation of digital transactions and further drive customer loyalty and personalization for banking services.





Healthcare.

While the pandemic accelerated digitization in the healthcare industry, there are still many opportunities for digital transformation. Medical bracelets, documentation, updates, and alerts are all completely built to be digitized and mobilized, and Fobi's wallet pass solutions have the capabilities to create digital health solutions that are seamless, quick, and easy to use for patients everywhere.





Digital Identity.

Digital ID and mobile ID cards have become one of the most important tech trends in the world. With the growing importance of safe, efficient, and convenient technology, AltID by Fobi offers a robust digital age and ID verification solution that provides customers with more control over how businesses access and use their data while eliminating the risks of carrying actual physical IDs. As more and more countries accept digital ID cards around the world, AltID will play a big role in the evolution of credential management and verification.
Fobi's story is continuously evolving, and we believe our company is well-positioned to experience continued growth in 2023. With key deals secured and new industry solutions, we're now in revenue-generation mode—and there's an entirely new understanding of what blue sky can mean for Fobi. Join us for the journey, it's going to be a great ride.
To learn more, check out our 2022 Year in Review recap: