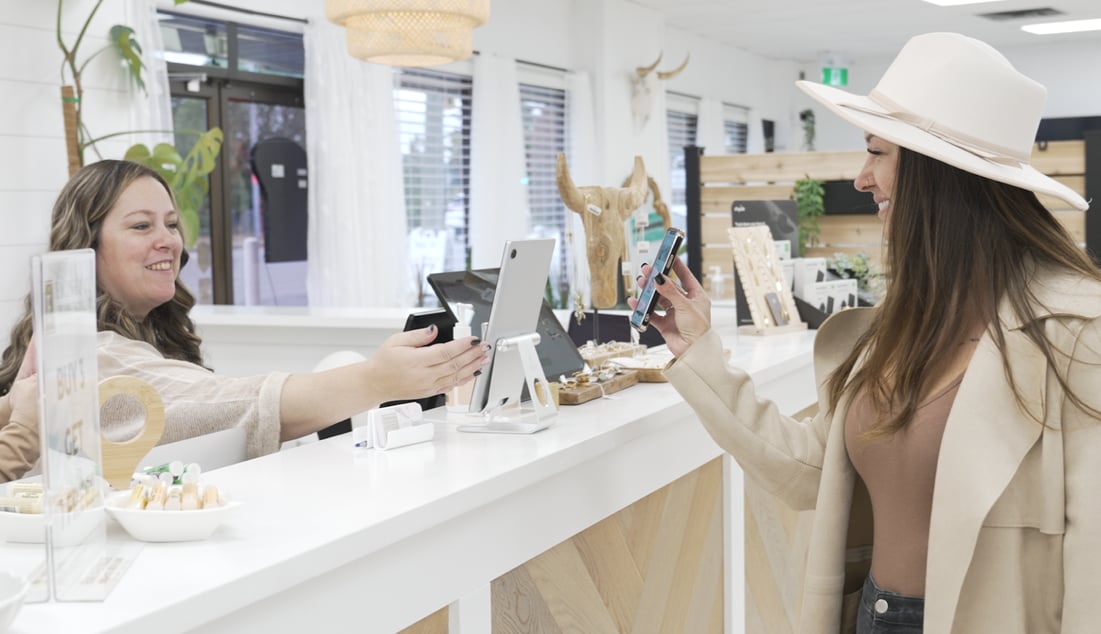 Building a loyal customer base is crucial for success in today's hyper-competitive business landscape. Every customer wants to feel valued by the businesses they interact with, and every business wants to be their customers' favourite brand. We're all familiar with the statistics: 80% of a brand's revenue is driven by 20% of its customers, and the cost of acquiring a new customer is 5X that of retaining an existing one. Through these outcomes, retailers and brands have learned to recognize that the key to success lies in building deeper connections with their customers and providing new and unique experiences that keep them coming back.
However, customer preferences and behaviors are continuously evolving, and the way shoppers perceive brand loyalty is changing faster than ever before. Customers are demanding more personalized loyalty experiences that meet them where they are. With the proliferation of mobile devices and 24/7 connectivity, the way consumers browse and shop for products has shifted to digital. As a result, it only makes sense that the most appealing loyalty and membership programs will be the ones that guarantee convenience, accessibility, and enhanced engagement.
Today, loyalty is no longer simply a byproduct of retailer loyalty and membership programs; it's paramount for the brand itself. This is where a significant opportunity lies for businesses to drive personalized, automated, and data-driven loyalty directly through the mobile wallet.
Brands Need To Keep Pace With Customer Demands
Loyalty and membership programs have been around for decades, and when first introduced, they were game changers for customer engagement and retention initiatives everywhere. However, in 2021, one of the largest studies on global loyalty, conducted by integrated marketing services agency Bond in collaboration with Visa, revealed that only 20% of customers feel that brands are loyal to them—raising a concern that businesses are choosing not to keep up with increasing consumer demands actively, or simply do not have the resources to do so.
There's no question that loyalty and membership programs provide a massive opportunity for retailers and brands to drive increased business, revenue, and retention. There's also a lot to be said about how you can influence your customers' behaviors when it comes to building loyalty:
78%

of consumers are more likely to choose a business with a loyalty program

77%

of consumers have chosen, recommended, or paid more for a brand that provides a personalized service or experience

93%

would make a purchase or consider doing so more often if they received better communication from the brand
It's important to note that increasing customer retention in 2023 is not only about whether a business has a loyalty program; it's also about how retailers offer such programs. As expected, plastic loyalty cards are no longer cutting it: 69% of U.S. and U.K. adults are more likely to use their loyalty cards if it's on their phones. Beyond this, customers are just as selective about mobile loyalty programs, with 58% of shoppers less likely to join a customer loyalty program requiring them to download an app to access their member benefits.
To stand out, retailers and brands will need to provide seamless and targeted digital loyalty and membership programs that offer the personalized retail experiences new-age customers have come to expect. The return on such an investment is invaluable for the brands that serve them, with loyalty leaders in their industries growing revenue 2.5X faster than their competitors.
What Are Digital Loyalty & Membership Cards?
A digital loyalty card is a modern and electronic version of a traditional loyalty card that is used by businesses to reward customers for their repeat business. Instead of a physical card, digital loyalty passes are stored on a customer's mobile device to track purchasing behaviors and offer points or rewards based on their spending. In turn, customers can accumulate those points and use them to apply discounts, redeem free products, or receive other special offers. Similarly, a digital membership card is an electronic version of a physical card to which customers can access their membership information, benefits, and rewards through their smartphone.
When 70% of Millennials use mobile wallets to access exclusive discounts, offers, and rewards, it becomes evident that loyalty and membership cards directly accessible from a mobile wallet are among the most—if not the most—effective and convenient forms of digital loyalty.
Benefits of Digital Loyalty & Membership Cards
Digitalization serves to make all of our lives easier, whether you're a business or a consumer. With digital loyalty and membership cards, there are tons of advantages that will have you saying goodbye to traditional customer loyalty programs for good. Here are just a few:
Convenience

- No more plastic cards that customers have to carry around, historically making them easy to lose or leave behind. All you need is your mobile device, and most, if not all, customers today have their smartphones on them at all times.





Cost-effectiveness

- Going digital eliminates the need for businesses to print and distribute physical cards, making it easier for businesses to engage with their loyal customers and vice versa. Digital loyalty and membership cards can be easily managed and integrated into existing marketing channels and campaigns, such as in-store signage, advertising, email, web, and social media, at little to no additional cost.





Fraud prevention

- While loyalty points are easy to collect with traditional loyalty cards, they're just as easy to be taken advantage of by other individuals, and that doesn't provide businesses with the most accurate picture of customer attribution. Since digital loyalty and membership cards are located directly in the mobile wallet, fraud incidents become much easier to avoid (and track).





Real-time updates

- With digital loyalty and membership cards, businesses can track customer purchases and award points or offer benefits in real-time, enabling company operators to observe and adjust their programs accordingly. Real-time tracking also means that customers can see their progress towards rewards immediately and redeem them right at check-out.





Data-driven insights

- In today's business environment, we all know that the more data you have about your customers, the better you can tailor your offerings and promotions to them. Digital loyalty and membership cards are an effective way for brands to collect and leverage valuable customer data, such as purchase history and spending patterns, which can be used to create more personalized, targeted marketing campaigns.





Environmentally friendly

- Forrester reports that

34%

of U.S. adults are strongly influenced by companies that limit waste, and being eco-friendly is an increasingly valuable influence factor for today's elusive green consumers. Cutting out plastic doesn't only save you money, but it'll also help you achieve digital sustainability.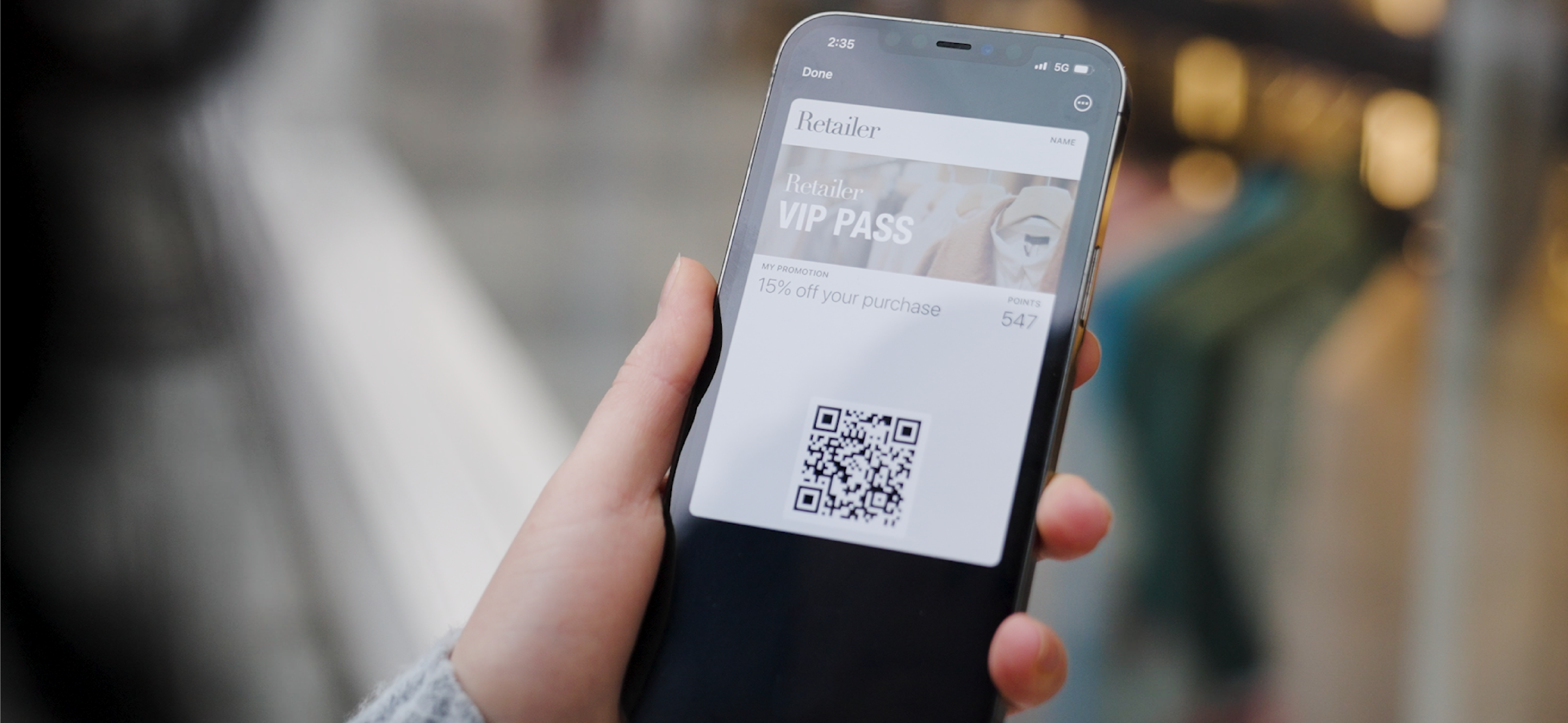 Types of Digital Loyalty & Membership Cards
1. Points & stamp cards
The most common type of loyalty programs are points and stamp cards. Customers earn points or stamps whenever they fulfill predetermined conditions, such as making a specific purchase, spending a certain amount, or referring a friend, to which accumulated points can then be redeemed for exclusive rewards. Digital points and stamp cards are easy to use for both brands and consumers, providing automated processes that make recordkeeping and redemptions seamless.
2. Membership cards
While rewards are typically the way to go for many loyalty programs, you don't necessarily need to offer points and stamps to nurture loyalty. With digital loyalty and membership passes, you can open up a new marketing and communication channel to boost engagement and stay connected with customers by directly providing product and brand updates, reminders, promotions, and more to their mobile devices.
Fobi's digital couponing platform, Qples, recently signed a new reseller agreement with bBIG Communications, a full-service marketing and media agency that offers specialized savings and consumer promotions to many global Tier 1 CPG brands as well as active duty, national guard, and retired military families worldwide. The deal represents several new opportunities for Fobi to deliver additional solutions to the military market, such as digital membership cards in tandem with its digital verification platform, AltID, to verify military membership for each individual and their families securely.
Fobi has also already helped transform traditional loyalty and membership programs on a global scale, bringing unique, mobile, and data-driven solutions to international retailers and brands, including Scotch and Soda and Van Isle Beauty Co. It's now easier than ever for Fobi clients to collect and attribute customer data, improve the overall customer experience, and leverage the wallet pass as an all-in-one platform for enhanced loyalty and membership initiatives.
The Future of Brand Loyalty is Digital
Digital loyalty and membership programs take all the traditional aspects of making customers feel valued and use innovative technologies to ensure every shopper receives a truly personalized retail experience. By adding on capabilities like personalized communication through SMS and push notifications—which keep members up to date on their points balances, previous purchases, and available rewards and offers in real-time—brands can foster a virtuous cycle of increased purchase frequency, engagement, and increased customer lifetime value.
As a proven approach for retailers to increase sales, strengthen customer relationships, and incentivize loyal shoppers to keep coming back, digital loyalty and membership cards are the way forward for brands to engage their most essential shoppers, stay ahead of the competition, and build the loyal customer base they need to become every customers' favourite brand.
Ready to ditch the paper and plastic? Contact us today to learn how your retailer or brand can take your loyalty and membership program to the next level.