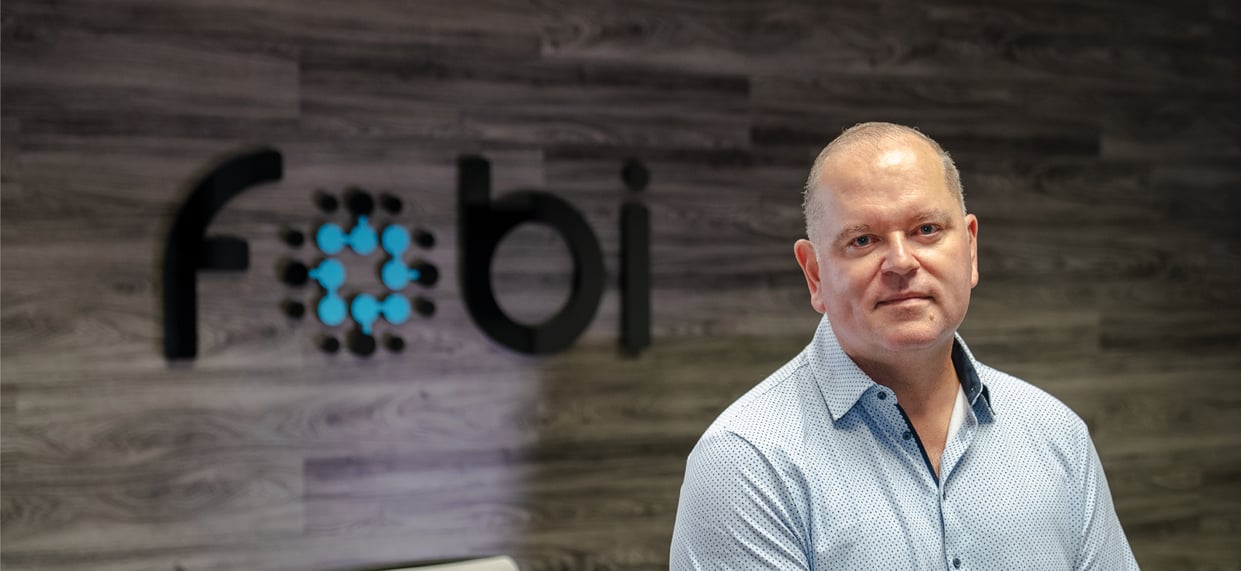 We live in a world where real time data driven decisions are the key to profitability and long-term viability. Fobi has transformed the world of retail when it comes to big data, by architecting a plug and play solution that enables retailers to unlock, leverage and monetize your data with Fobi's data intelligence and customer engagement platforms. We were thrilled to sit down with Rob Anson, CEO/Founder of Fobi AI. Fobi is a cutting-edge data intelligence company that turns real-time data into actionable insights and personalized customer engagement.
Linda Johansen-James (LJJ): Rob, it's a pleasure to catch up with you. Look how far you've come in the last 6 years since we met! Have you always been an entrepreneur? What inspired you to get into the data business?
Rob: I've always been an entrepreneur and a problem solver looking to where the world is going next. One day, I was playing golf and met a couple guys from Nielsen, the large data aggregation company. I asked about their jobs, the company, the obstacles within the business. Both confirmed challenges accessing and understanding data, especially with regard to independent retail channels. They had some data but not in a useful package. I understood and they concurred that a way to gain access in real time to store level data across that fragmented retail channel would be extremely valuable, though they believed it to be impossible. I took the challenge.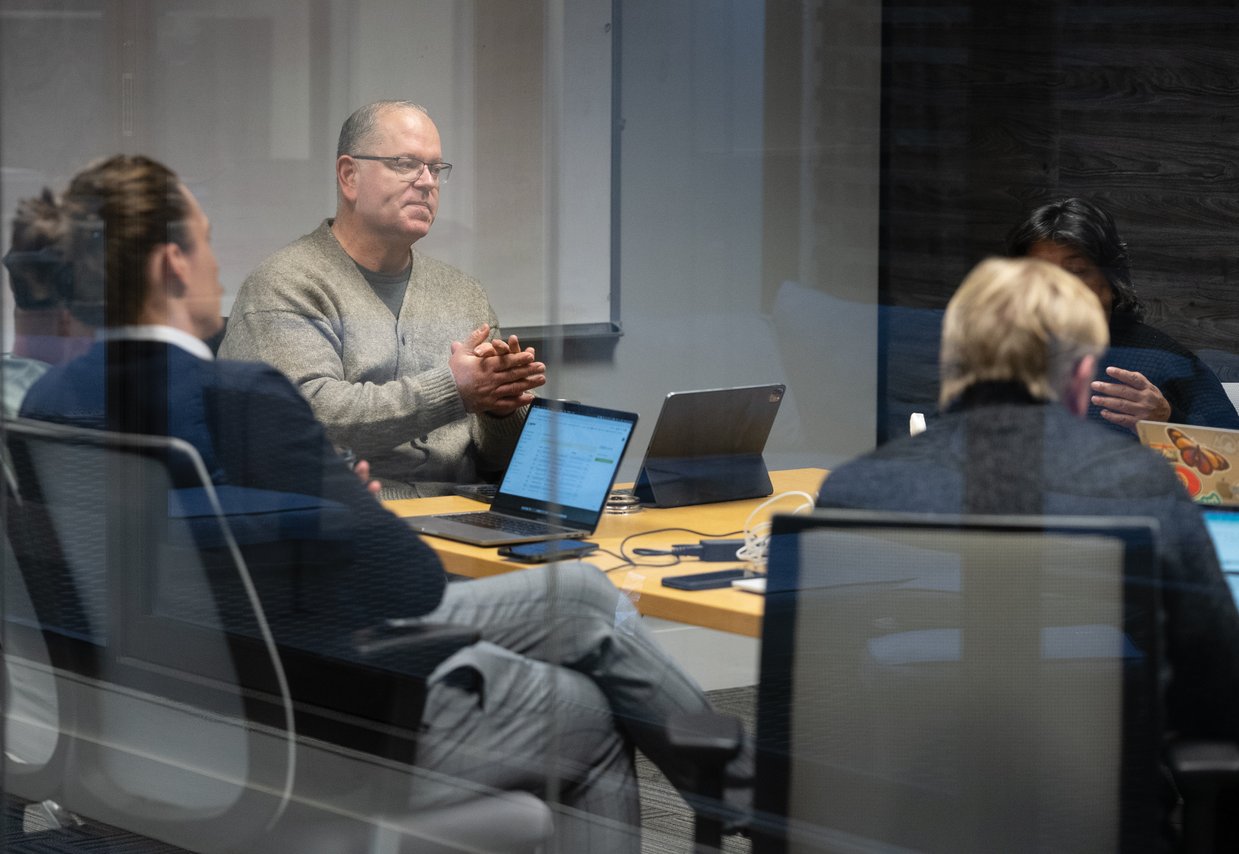 Six months later we had a device known as Fobi. Our Fobi device and APIs plug into any retail point of sale system enabling us to gather the transactional data that's then centralized, visualized and then able to be utilized and monetized by our customers.
Retailers don't necessarily need more data, they need ways to unlock and monetize the data they have. We have created a data driven, segmented, personalized and automated approach to customer engagement in real time. If I know when Bob is at the till checking out, I can customize and personalize the promotion just for him. Bob bought winter boots, a winter coat and we thank him for his purchase. Then we tell him we've loaded promotional vouchers into his digital wallet pass member card on his mobile phone that he can use online or in store for a scarf or those gloves he liked.
LJJ: Personalized service - The ease of buying which leads to higher customer satisfaction and more sales and profit.
Rob: Exactly. How do we help these retailers get the data they need, cleanse it, parse it and then create that one-on-one engagement with customers that creates a better customer experience and drives more revenue. That is my passion.
LJJ: Using the data properly, can you customize the communications your clients send to their customers? How does Fobi do this?
Rob: We can see how often you've shopped, where and when and then deliver engagement based on that. We track all of the shopper data and touchpoints in what we call the Fobi Data Exchange providing an integrated CRM for the company's marketing department to use to send out segmented and personalized text messages and push notifications through our digital wallet pass platform.
LJJ: It is all about simplicity for the employees and the customers. People don't have the time or patience to sign up for a loyalty program or even get a receipt. Tell us how Fobi makes the process painless?
Rob: We can onboard people from any channel, social, website, email, ads, and of course QR codes. For example, Linda, you scan a QR code in-store to sign up for the loyalty program and download your loyalty wallet pass, so here's 20% off your next purchase. That discount gets added to the loyalty pass in your digital wallet which you scan on your next visit. Simple and easy.
LJJ: Upselling and cross-selling based on the customer's actual buying habits not on the retailer's need to move merchandise. What a great tool for sales staff to increase sales and customer satisfaction!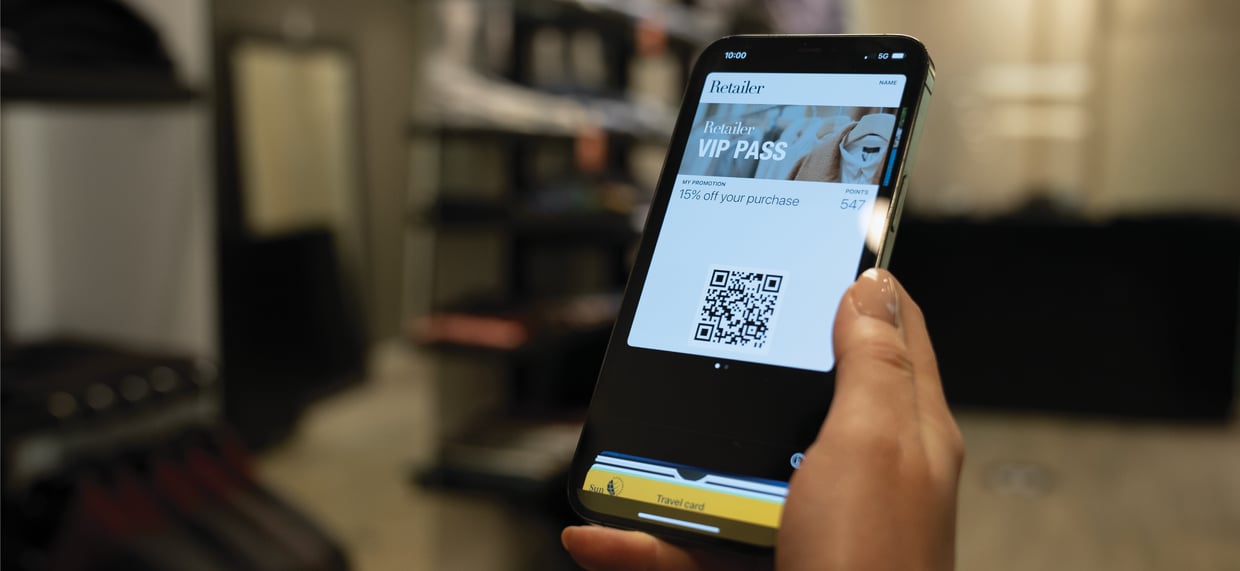 Rob: Knowing where your customer shops in the store, what time of day they come in and where they spend time, you can send personalized texts and notifications directly to them at that time. There's incredible ROI with this level of personalized, real-time engagement.
LJJ: This would be very valuable to pop-up stores testing in retail. How easy would it be for them to sign up?
Rob: There's a small setup fee and then you can create your own passes. You're only billed for the months you're live and for the passes that are active, so it's ideal for short term implementations. We also offer fully managed services with dedicated teams working together with the marketing departments at some of our key customers such as the Oscars, the Nasdaq and some of the largest insurance companies in the world. We build out very robust integrations across all systems to ensure interoperability for some of the largest enterprises in the world.
I've looked at the challenge of retail from the perspective of a problem solver and visionary. My goal from day one was to level the data playing field for bricks and mortar operators. The world is going 100% mobile and digital, like it or not. If you don't embrace technology now, you'll be completely irrelevant in the next three years.