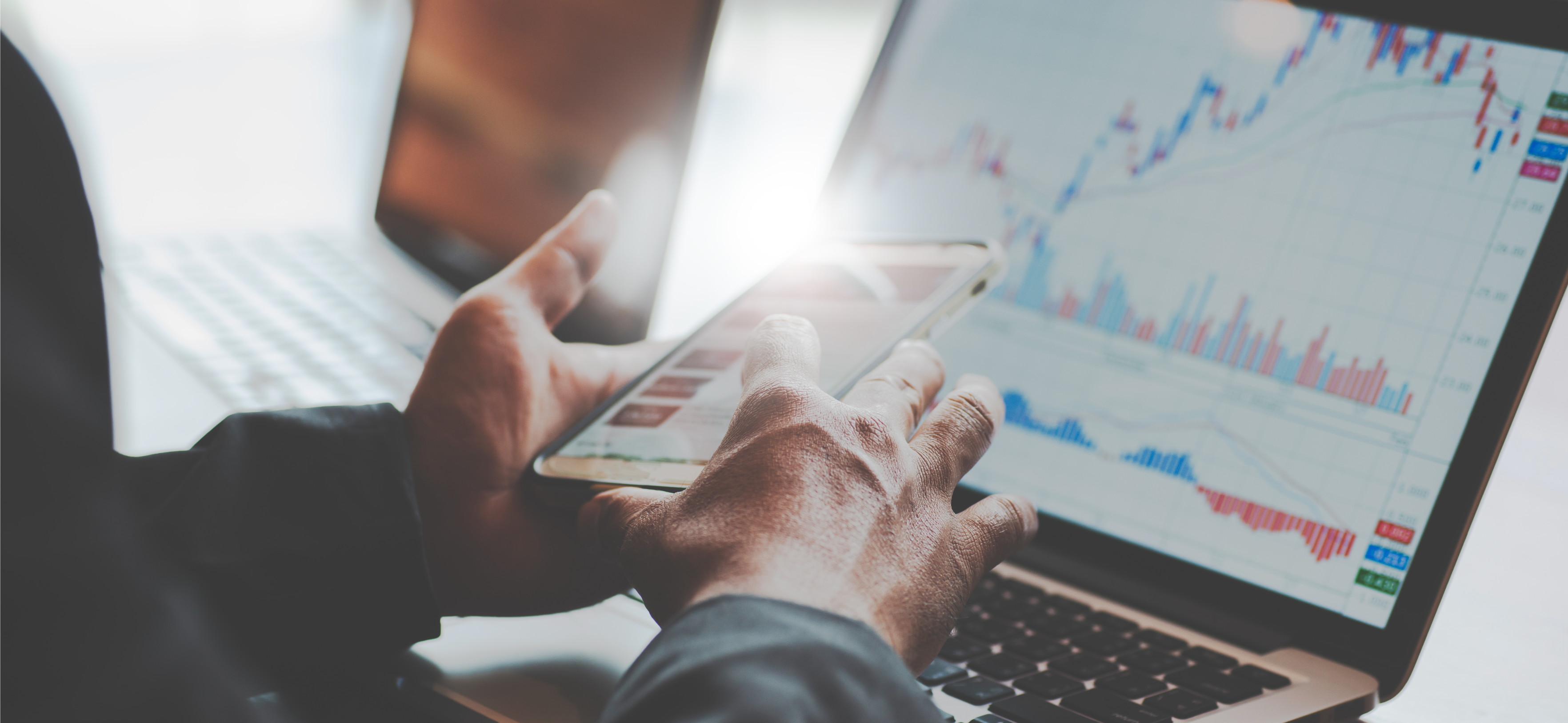 An evident shift in today's capital markets is transforming the world of investor relations (IR), and the industry is inherently more complex, yet agile, than a few years ago. As businesses look to streamline their value chains, all while tightening their purse strings, more executives are turning to innovative technology to redefine their relationships with investors.
Gartner defines investor relations as a "strategic responsibility whereby public companies manage communications between their executive leadership and the financial community." IR disseminates an accurate account of company affairs to investors and ensures publicly traded stock is fairly traded on the market. IR essentially acts as a channel through which shareholders and business executives communicate and, in turn, helps investors make informed decisions about whether to invest in a company.
The Role of Investor Relations
For a long time, and still for many organizations today, IR has been loosely connected to the marketing, communications, and strategy departments. Of course, while most businesses regularly communicate with their shareholders, a staggering 90% do not systematically link IR with their overall business strategies. But times have changed, and for any company to truly drive value for their investors, they'll need to integrate best practices from across all essential business functions.
The IR industry has also seen a significant shift toward technology over the past few years, which has unlocked more personalized and efficient communication channels between businesses and their investors everywhere. Granted, in an era where transparency, speed, and agility are increasingly important, it only makes sense that companies turn to automation and digital tools to enhance their existing investor relations infrastructure. By adopting a modern approach to IR, businesses can maximize shareholder value by better articulating their company values and strategy, stabilize share prices via transparent communication that prevents panic buying and selling, and gain an enhanced ability to grow, diversify, engage, and retain their investor base.
The Challenges of IR in a Digital World
A KMPG study on the evolution and importance of IR as a strategic function, conducted across 91 companies, found that the universal top three goals for investor relations are to:
Enhance shareholder engagement

Improve business disclosures and overall credibility; and

Enable better compliance and corporate governance
However, in order to engage shareholders, businesses must first know how to create and articulate their stories in a way that provides investors with a compelling investment case. Ironically, this storytelling and communication aspect of IR is also reported to be the biggest challenge for these same companies, followed by obstacles in guidance and expectation management, as well as positioning IR as a strategic function in their organizations.
When it comes to improving investor relations with technology, IR platforms have traditionally lacked the level of sophistication and agility that every early-stage growth company needs to connect their stories and gain traction in a market that's now entirely digital. Today's predominantly phone, email, and web-based IR solutions fall short when it comes to offering the measurement capabilities that drive financing, and the lack of visibility into ROI causes businesses to look at IR as significant cost centres.
Current investor communication solutions also provide little opportunity for real-time, two-way communication with investors. Instead, companies should leverage technology as a means to proactively engage with investors about their short, medium, and long-term business strategies. Since many companies today do not carefully segment their investor base or have the appropriate tools to do so, IR becomes a whole new challenge in trying to retain shareholders and court new ones.
Key Trends in IR
Gripped by recent years of economic uncertainty and imminent industry transformation thanks to digitalization, companies are increasingly willing to pivot their operations to new innovations and technology. A modern, automated, and fully-integrated approach to IR will ultimately help companies better attract, engage, and retain their most important stakeholders.
Here are some tech trends that are driving advancements in investor relations:
Personalized & mobile communication.

Digital marketing helped initially move the needle with investor communications when it introduced creative email campaigns for IR. But today, technology has advanced far too fast to be stuck using email marketing. Nurturing top investor relationships will require simple, efficient, and more personalized communication, including investor updates through SMS and push notifications.





Authentic storytelling content.

Don't let it be lost on you or your content marketing team—a Hollywood budget isn't required to create a compelling video campaign that brings your company's story to life and gives investors a reason to invest in your company. Videos are an incredibly effective way to simply, yet impactfully, explain your business, create visual stories, and raise the profile of the product or service you deliver. Giving people a story to resonate with will help them better understand your value proposition and want to invest in you.





Analytics & data-driven decisions

. Today's generation of digital-age investors is increasingly using AI-based tools and technology to support their approach to investing and gain insights into their portfolio companies. By leveraging real-time data and agile IR platforms, your company can do the same: identify your investors, understand their sentiments, segment them by desired characteristics, and drive enhanced engagement.





ESG as a core performance driver

. When nearly half (

48%

)

of investors consider improved performance to be a key reason they currently invest or would invest in a company, the increasing focus on environmental, social, and corporate governance (ESG) becomes crystal clear. ESG and digital sustainability now play a role far beyond simply determining whether a company qualifies as a good investment, and significantly contribute to driving a business's performance, strategy, and direction forward.
How PulseIR is Giving IR A New Personalized Look & Feel
Fobi is leveraging big data and AI to create digitalization strategies for enterprise clients and their investors. With an opportunity to revolutionize the world of investor relations, PulseIR, which utilizes Fobi's IR platform Investor Pass, delivers a whole new experience of personalized engagement with real-time, mobile lock screen communication. PulseIR brings a data-driven and digital approach to IR right into the palms of today's new-age investors, generating a new sense of urgency that provides shareholders with a better understanding of price action, volume alerts, company news, events, and more—which can all be directly communicated using personalized and segmented SMS and push notifications.
Fobi's technology puts all your IR needs into the mobile wallets of your investors, improving the user experience by consolidating company-wide assets into one touchpoint with customizable branding, segmentation, and analytics. With PulseIR, companies can now identify exactly who their investors are and effectively segment them by demographics, investment interests, and other key variables. Using the analytics dashboard, you can also track and measure investor engagement to help drive retention and better inform business decisions for your IR strategy.
Fobi recently announced the commercial launch of PulseIR with its first few clients, PanGenomic Health Inc., Empower Clinics, and Turnium Technology Group Inc., which has signified a milestone growth opportunity as companies across industries look to deliver personalized, automated, and data-driven mobile IR solutions to their shareholders. You can read more about Fobi's exciting new PulseIR deals on our press release page here, and check out the PulseIR video to learn about our story.
Steven McAuley, Chairman and CEO of Empower Clinics, shares: "PulseIR delivers exactly what we were looking for to improve our IR strategy and results. Better understanding our investors and having a new means of direct and personalized communication with them will make all the difference in how we acquire, engage, and retain our investors."
A Whole New Horizon For Investor Relations
The IR landscape is always ever-changing. Businesses everywhere are learning just how important it is to have an established and automated investor relations strategy that progresses with each and every change to your business model. Traditional forms of IR communication, like email, are no longer cutting it and the way to effectively attract, engage, and retain shareholders is rapidly evolving. By leveraging technology like PulseIR, companies can offer their investors a completely new experience of personalized engagement and communication—providing real-time company updates directly to their smartphones right as they happen.
Ready to revolutionize your IR strategy? Click here to learn more about digitalizing the world of investor relations with PulseIR.