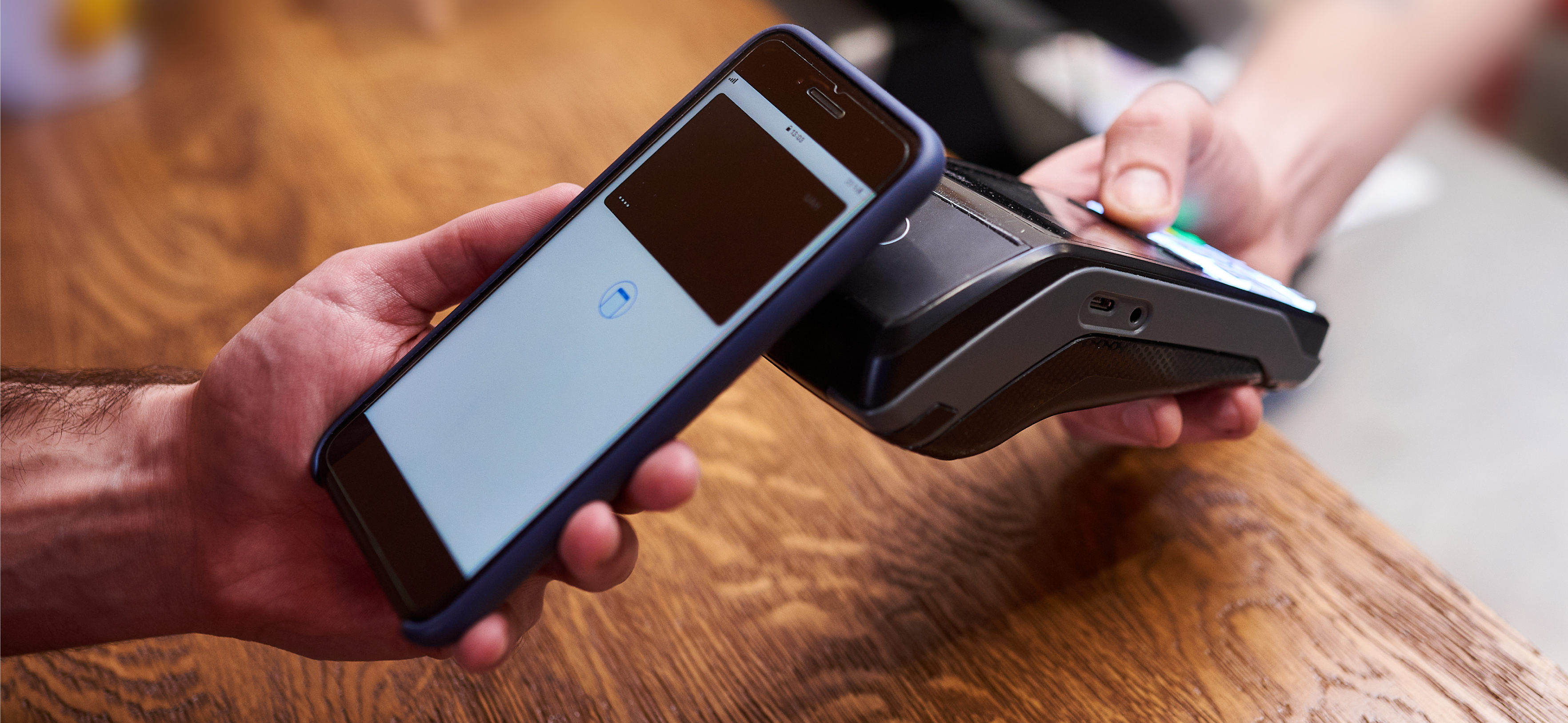 Mobile wallets are still a relatively new innovation when it comes to global payment technologies, and even more so when you consider the amount of non-payment wallet passes that are well on their way to transforming businesses across every industry. It's only taken roughly 60 years to introduce mobile wallets after the initial success of the modern credit card, but today, mobile wallets and wallet passes are picking up speed across international borders.
A new study from Juniper Research reports that there were over 3.4 billion mobile wallet users at the end of 2022, a number that will exceed 5.2 billion globally by 2026. In developing countries such as Africa, Asia, and Latin America, mobile wallets have played an essential role in bringing financial inclusion to unbanked markets, enabling banking services to reach several regions with traditionally limited resources and accessibility. In China, mobile wallets have quickly become second nature to much of the population. With the region's growing popularity of e-commerce, mobile payments have become the primary payment method across online sites through wallet providers like Alipay and WeChat.
But while different countries vary in adoption rates, projected growth, customer attitudes, and regulation, the push toward digital transformation has demonstrated significant demand and a key opportunity for mobile wallets beyond payments. Advanced technology like NFC (near-field communication), QR codes, and facial recognition capabilities have all helped drive the use of mobile wallets for non-payment-related transactions like doctors' appointments, public transportation and travel, insurance, and human resources (HR) activities.
Let's look at four exciting trends around the world: digital identification (ID) and verification, digital ticketing and venue management, digital proof of insurance, and digital HR management.
1. Digital ID & Verification
Many developed regions across the globe, such as Japan, Europe, and the United Arab Emirates (UAE), are now leveraging mobile wallet passes to digitalize many basic yet critical everyday tasks beyond financial management. One especially important use case is digital identification and verification.
Japan
Japan introduced the My Number card back in 2016, which established digital identity (digital ID) cards for all Japanese citizens. Since then, Japan has recently started using mobile wallets and digital identification at full scale with the transition to mobile health insurance certificates. To automate medical check-ins via biometrics (i.e. face or touch ID) and easily provide doctors with digital medical records, the country plans to completely replace the current health insurance card system (physical cards) by the end of next year. By 2025, Japan plans to integrate a driver's license function into the My Number card, among other digital services like vehicle registration, passport applications, and traffic violation fees.
United Arab Emirates (UAE)
Dubai International Airport (DBX) introduced the Smart UAEWallet service in 2017, becoming the world's first airport to introduce an extensive smart system for digital verification in airline travel. UAE citizens and residents register their personal details, Emirates membership IDs, and passport information online, in advance, and then simply scan the generated barcode on their passes once they're at the airport. Now, travellers are no longer required to carry their physical passports and boarding passes since all the relevant information is linked to their mobile wallets, such as their name, seat number, and flight number. The completely mobile travel pass helps passengers get through their gates in a matter of seconds, significantly reducing foot traffic congestion at the world's busiest international airport hub.
Europe
Digital ID via mobile wallets is also a massive project in Europe—one to develop a unified digital identification system for a majority of countries across the nation. The European digital identity (eID) wallet will launch in 2024, enabling residents to store digital identity credentials on their mobile devices to ensure universal access to secure electronic identification and authentication. Mobile ID wallets offer several advantages to customers and businesses alike. Not only do digital IDs simplify the transaction process between businesses and their customers, but they also open up digital verification to more regulated sectors like government, healthcare, and educational institutions. Soon enough, European residents can apply for citizenship, enroll in universities, and purchase medication with the added convenience of digital verification.
Fobi has also developed its own digital age and ID verification solution, AltID, to support the digital transformation of credential management, especially in global industries such as hospitality and education and regulated markets like tobacco, liquor, cannabis, and casino gaming. Through the Fobi Wallet Pass platform, AltID offers a more secure and verifiable approach to targeted customer engagement, ensuring customers are who they say they are and that age-restricted promotions are only sent to those authorized to receive them. AltID can also verify whether most ID pieces are legitimate without storing any unnecessary personal information.
2. Digital Ticketing & Venue Management
The rise of mobile wallet usage has also resulted in the proliferation of digital ticketing solutions, especially in areas where the smartphone penetration rate is increasing exponentially. Southeast Asia, in particular, is the fastest-growing mobile wallet region, and it's predicted that digital wallets will be adopted by 75% of the population in Thailand, Vietnam, and the Philippines by 2026. Among other countries in Asia, China and Thailand have adopted a digital ticketing system for public transportation, enabling citizens to quickly apply, activate, and scan their digital bus passes using QR codes and near-field communication (NFC) readers.
In line with booking and travel, Swiss company Hotelcard is using mobile wallets and an integration with Passcreator by Fobi's Wallet Pass platform to offer digital-first discount cards for up to 50% off at various hotels in Switzerland, Austria, Germany and Italy. As soon as a new customer signs up on the Hotelcard website, a personalized wallet pass is created, sent, and saved directly to their mobile phone for immediate use.
Fobi has also provided end-to-end digital ticketing and venue management software for some of the world's most prominent organizations, including the 94th Oscars and a large U.S. stock exchange. With the importance of secure, efficient, and contactless ticketing, the CheckPoint solution brings a new level of user engagement and data security regarding verified venue entry for companies of all sizes. You can read more about these projects and our other digital transformation success stories here.
3. Digital Proof of Insurance
A traditionally stringent industry has caused the digitization of insurance to be relatively slow, but digital insurance solutions are progressively helping insurance providers keep up to speed with digital transformation. Predominantly used in North America, specific provinces in Canada and every U.S. state, including Washington D.C., now accept digital proof of insurance as an appropriate form of vehicle insurance and ID. Loaded directly onto a driver's mobile wallet, users can carry a digital copy of their documents in their smartphone and no longer have to worry about digging for paper insurance cards when critical situations or accidents arise.
Fobi works with 4 of the top 10 global insurance companies worldwide, and over 15 insurance companies overall, seamlessly bringing digital proof of insurance to mobile wallet passes without the requirement of an app at all. Fobi's Insurance Pass offers immediate access to digital proof of insurance from the lock screen and does not require an Internet connection to be accessed, making it a more convenient and reliable tool than other digital insurance solutions currently in the market. When incidents arise, drivers can open their wallet passes and scan their QR codes to exchange information. The Insurance Pass also includes an information hub that enables customers to easily find, access, and obtain their insurance documents and locate where they can file claims, book appointments, or view promotions. The hub further enables insurance companies to segment customers and send personalized renewal reminders, updates, and offers through direct-to-lock screen push notifications and SMS.
4. Digital HR Management
The digitalization of HR, more commonly referred to as Digital HR, is rapidly enabling HR professionals to use technology to better align organizational processes across culture, talent, payroll, security, training, and more. Most of today's new-age employees have been born into a digital generation, and it's only expected that their employers provide a similar user experience to what they're used to on a daily basis outside of the work environment. The integration of digital tools like wallet passes, as a result, has led to four key outcomes for HR departments and their companies as a whole: efficiency, effectiveness, access to information, and improved employee experiences. Passworks, a leading European digital wallet and mobile marketing company, and a recent Fobi acquisition, is an example of a solutions provider bringing wallet pass technology to the HR industry, enabling some of the largest brands in the world like Hugo Boss to deliver enhanced ease, convenience, and safety to their employees through their smartphones. The use cases for HR passes are constantly growing, but some specific examples include payroll (clocking in and out of shifts by scanning passes), business cards, and go-to training and resource hubs.
Mobile wallet technology has made leaps and bounds in accelerating digital transformation strategies around the world. Near and far, many global countries are recognizing the multitude of benefits and opportunities that mobile wallets bring to their economies. Whether it be digitized ID verification, event and venue management, insurance, or even HR, it's only a matter of time before the rest of the world—both businesses and consumers—realize what they're missing.
To learn more about how mobile wallets and wallet passes can drive digital transformation for your business (or even country), click here to get in touch with our team.