With the rapid pace of technological change, today's business environment is more competitive than ever—making innovation the name of the game. According to McKinsey, 80% of business executives believe that their current business models are at risk of disruption, and 84% of CEOs believe innovation to be a game-changer for their companies' growth.
But while businesses are trying to keep up with an increasingly agile landscape, it's becoming more difficult to innovate while single-handedly trying to optimize all existing operations at the same time. For this reason, many organizations are turning to partnerships with external parties, like agencies and technology providers, to help them navigate the complexities of digital transformation that they'd have trouble conquering on their own. Forrester VPs Matt Guarini and Ted Schadler explain that "in an era of digital sameness and disruption, leaders need to look beyond their own four walls to innovate."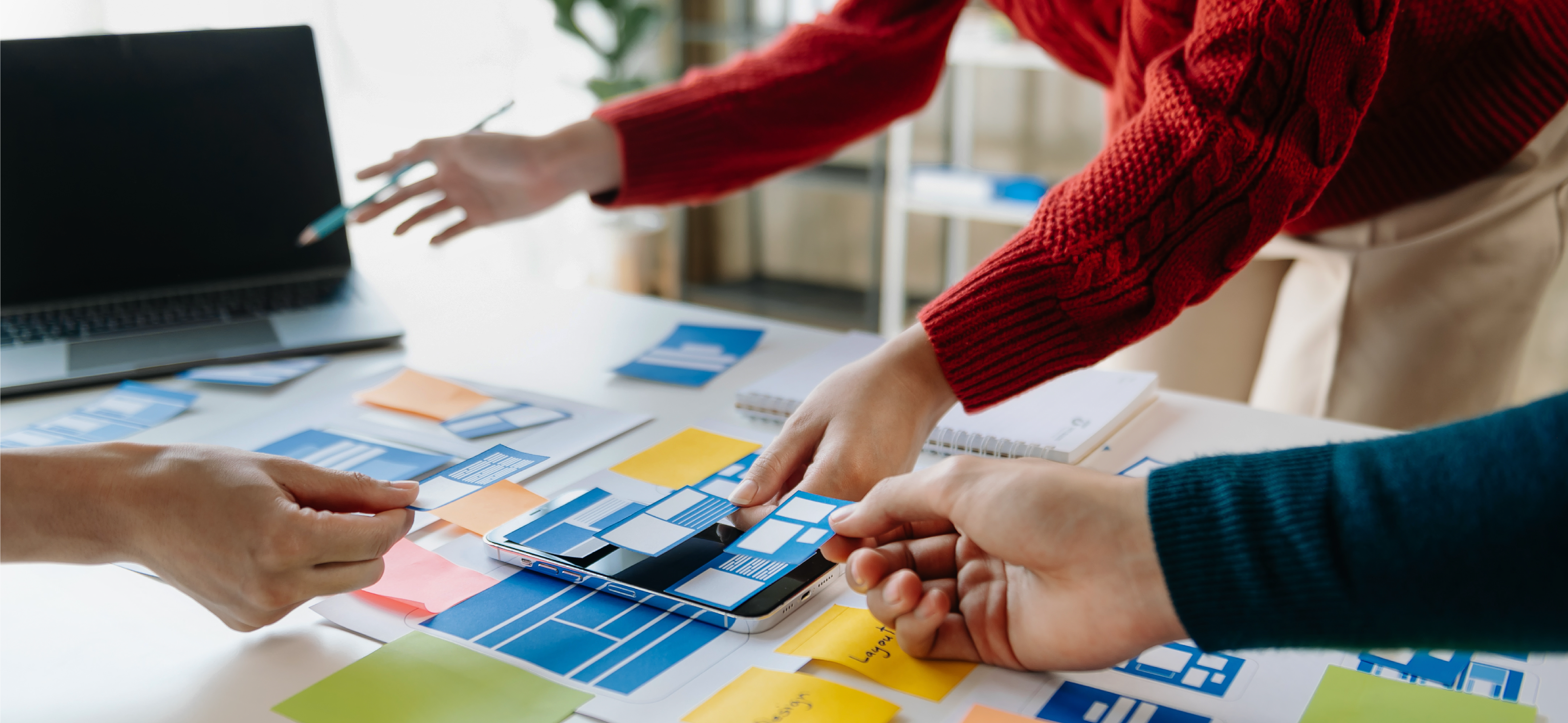 Bringing Co-innovation to Life With Agency Partnerships
Strategic agency partnerships have proven to be a powerful tool for co-innovation, an evolving business model that combines collaboration and innovation when two or more organizations purposely work together to address a specific business need. Co-innovation is a significant and even essential way of leveraging shared resources and insights that allow companies to collectively develop products and services that attract and acquire new customers, enhance engagement for existing clients, and drive top-line revenue for both parties.
Since business partners take their fair share of financial investments, some of the most apparent benefits of co-innovation are the cost efficiencies and risk reduction that naturally come with planning, developing, and executing a new idea. Not only are you able to market your end product or service to a broader segment, but you also gain access to a more diverse, skilled pool of talent than any one partner has on its own. Co-innovation is also an effective way for businesses to get ahead in their industries by obtaining a competitive advantage through differentiation. Although 57% of companies use new partnership channels to acquire new customers, allowing them to expand their reach and access their partner's client base, 44% of businesses say they also form alliances to obtain new ideas, insights, and strategies for innovation. Through co-innovation, companies can develop and offer a greater breadth of their services with additions to functionality, capabilities, integrations, and more, or even launch entirely new products.
In a 2022 report, Gartner stressed the importance of co-innovation for providers: "Co-innovation provides expanding opportunity in the digital world, and vendors that will ignore it will drop in competitiveness, face slower execution times in client projects, and risk losing market share."
Types of Strategic Agency Partnerships for Technology Companies
Like any other business partnership, agency relationships come in all different shapes and sizes. One of the most common and profitable forms of co-innovation comes from forging strategic agreements with software and technology companies. These are just a few examples:
Resale & licensing partnerships

- Your technology company can open a valuable revenue channel by enabling agencies to license and resell your software to their clients. Consider allowing agencies to

white-label

your solution and capabilities to appear to their clients as a seamless service suite.

Fobi, for example, has a multi-year agreement with leading marketing solutions company, Vericast

, to provide the backend infrastructure for Vericast's Universal Coupon solution. Thousands of Vericast's CPG clients will use Fobi's software as the shift from paper to digital coupons accelerates.
Implementation partnerships

- You provide agencies with the software or solution, which they can then develop their own service around the implementation of your software.



Fobi partnered with

Mercedes Benz Consulting

to provide the consultancy firm with its digital CheckPoint platform to implement a personalized invitation and event management solution that gave them complete control over the customer journey.
In

tegration partnerships

- You and your agency partner can build a joint integration with your software that sends data to and from their client portal.



In partnership with one of Iceland's top digital transformation agencies, Fobi and Leikbreytir

delivered a joint integration of Fobi's Wallet Pass platform for retailer S4S that digitalized their traditional plastic gift cards and paper-based credit notes.



Not sure which one works best for your brand? Here's a closer look at how Fobi is leveraging its agency partnership with Wunderman Thompson to expand the Wallet Pass solution at scale.
Driving Co-Innovation With Fobi & Wunderman Thompson
Fobi recently announced its latest partnership with Wunderman Thompson Commerce & Technology Netherlands, an agency offering expertise across the entire customer journey (communications, data, technology, and more), to help brands get closer to their customers. With the use of mobile wallets growing in rapid popularity, Fobi's Wallet Pass platform, Passcreator, is helping Wunderman Thompson's brands distribute digital membership and loyalty cards, promotions, and event tickets directly to their customers' mobile phones.
In one example, Fobi and Wunderman Thompson joined forces to digitalize a membership program for one of the agency's clients, Amsterdam-based fashion retailer Scotch & Soda. With the desire to shift its "Club Soda" membership cards online, Fobi and Wunderman Thompson worked together to successfully integrate the Passcreator platform directly into Scotch & Soda's existing Salesforce CRM. Members can now scan their membership passes at each retail location using the Fobi wallet pass on their mobile phones without needing to carry a physical card. At the same time, Scotch & Soda can also collect and store customer POS data and have it synced to their Salesforce CRM system for attribution purposes, all while enhancing the customer experience in a single platform.
With digital wallet passes built on Passcreator by Wunderman Thompson, brands like Scotch & Soda can now segment their customers and send personalized messaging that encourages members to revisit and buy more. The added convenience of the wallet pass and enhanced targeting from the retailer will help improve the customer experience, drive loyalty, and subsequently increase purchase volume per member. Wunderman Thompson experts can also help their clients build dynamic wallet passes in Passcreator without requiring software development. As a white-label solution, brands can change templates, add links, use imagery, and translate their content into nearly 40 languages.
Paul de Groot, Solutions Director at Wunderman Thompson Commerce & Technology Netherlands, shares: "Passcreator by Fobi offers a unique way to communicate with consumers via their mobile, without the cost of app development. Thanks to our partnership with Passcreator, we can now help brands leverage digital wallet technology to better engage customers and build stronger relationships with them."
Fobi's successful partnership with Wunderman Thompson has demonstrated how strategic agency partnerships have driven co-innovation to a new level, driving mutually beneficial engagement and growth for both partners. With Passcreator's ease of use and seamless integration into various CRMs, Fobi's partnership with Wunderman Thompson will continue to be a significant growth driver to expand wallet pass adoption to other Tier 1 customers who also use Salesforce.
Want to learn more about how your business can optimize co-innovation with solution providers like Fobi? Click here to read our latest partnership announcement with Wunderman Thompson, and contact us today to get started.