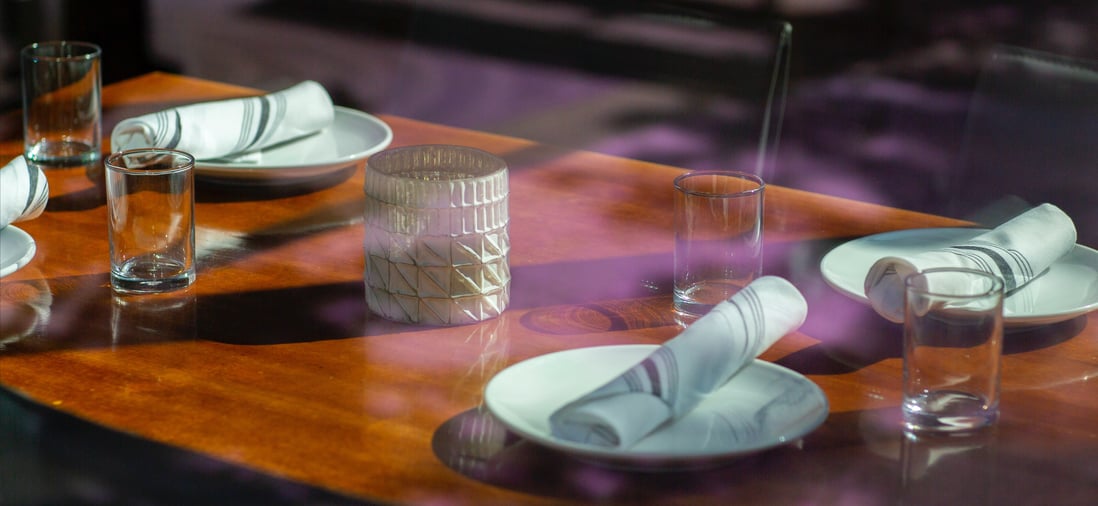 In the dynamic realm of hospitality, the increasing use of technology and the overall shift to digitalization have become key ingredients for success. With this ever-evolving landscape, businesses in the service industry, such as resorts, country clubs, golf courses, and gyms, must adapt to the rapid advancements of a digital era. As customers become savvier and demand more from their everyday experiences, consumers today are spoiled for choice in a people-centric sector where brands must consistently find new ways to break through expectations and deliver elevated experiences. That means it's more critical than ever for these same businesses to find and capitalize on their competitive advantages quickly.
With several factors contributing to a competitive edge, including differentiation, customer service, and cost leadership, businesses must carefully consider how they can offer their guests the most advanced and compelling options. PWC reports that 81% of travellers desire greater digital customer service from hospitality brands like hotels and resorts, highlighting the growing importance of incorporating technology and automation into the guest experience. To deliver on these demands and drive increased revenue, businesses must create innovative strategies that elevate the process from travel to membership, convert transient guests into regular customers, and provide unique, personalized experiences that engage their customers from end-to-end.
Remember, embracing technology is no longer just a nice-to-have capability in the world of hospitality but an absolute necessity that will require you to actively leverage digital solutions to stay ahead of the competition and deliver exceptional guest experiences.
Embracing Technology for a Suite of Success
With technology in the mix, it has become evident that providing exceptional customer experiences is just as—if not even more—crucial than offering top-quality products and services. Luxurious hotel rooms, resort amenities, pristine golf courses, and state-of-the-art gym equipment alone are no longer enough to guarantee customer satisfaction. A 2022 Salesforce report revealed that nearly 90% of customers share this sentiment, emphasizing the importance for businesses to prioritize the overall customer experience right from the start—especially when first impressions often take place long before your customers arrive on-site. In fact, 74% of Millennials use their mobile devices for travel-related research, and up to 66% of this demographic also book their trips (including hotel rooms) online.
Understanding your guests' and members' preferences, needs, and expectations is pivotal for succeeding in today's $4.7 trillion hospitality industry. And it should come as no surprise that 73% of travelers express an increased desire to perform actions like booking reservations and checking in to facilities through their smartphones. As more travelers come to expect a convenience-driven, personalized, and seamless guest experience that aligns with their preferences, contactless, self-serve technology is rapidly becoming a significant differentiator that's helping set businesses apart.
Here are some key ROI benefits your business can achieve by implementing technology to enhance your existing operations:
135% increase in online revenue
71% reduction in customer complaints, where negative experiences lead to poor reviews written by nearly 1 in every 2

customers

19% increase

in customer service ratings



Ultimately, by leveraging technology and embracing digitalization, hospitality businesses can gain invaluable insights into guest behaviour and preferences, allowing them to tailor their offerings and create personalized, unforgettable customer experiences. Whether it's implementing customer relationship management (CRM) systems or harnessing the power of data and analytics, being able to bring your customer service efforts to the forefront to better identify, understand, and attribute your guests and their behaviours cannot be underestimated.
How Fobi is Modernizing the Guest Experience for Resorts, Clubs, & Gyms
It goes without saying that customers everywhere are increasingly seeking convenience, efficiency, and ease of use in their everyday experiences, and this couldn't be more true when it comes to their interactions in hospitality. With interactive wallet passes for resort guests and established membership programs, Fobi's suite of solutions for the hospitality industry brings everything your customers need into the mobile wallet so you can deliver enhanced digital experiences that drive lasting engagement for guests of all types.
With 77% of customers wanting to use automated messaging for customer service requests, Fobi's wallet passes offer a robust two-way communication channel that enables businesses to send real-time messages right to their customers' lock screens. Examples may include check-in and check-out times for resorts, tee times for golf clubs, training session reminders for gyms, or any general company updates and urgent emergency notices.
By automating inquiries and frequently asked questions, resort, club, and gym staff can ultimately focus their time and resources on more complex guest needs while delivering personalized services where it truly matters. The introduction of mobile, personalized communication through the wallet pass also allows businesses to create further opportunities to provide targeted promotions that enhance guest satisfaction and help cross-sell and upsell various value-added services (i.e. resort real-estate properties, club membership upgrades, and personal training sessions).
Resorts
People are constantly looking for opportunities to de-stress through all aspects of life. Whether travelling with a family of five, friends or colleagues, or even on your own, planning a trip or vacation can ironically be pretty stressful. However, 77% of travelers believe that all-inclusive resorts are the least stressful way to travel, demonstrating the increasing demand for more user-friendly, stress-free travel experiences.
With Fobi's Wallet Pass platform for resorts, our digital resort passes bring all of your guest touchpoints into one place, allowing you to deliver a more convenient, seamless experience for guests, members, and residents to check in, book reservations, access amenities, receive resort updates and promotions, and more. By digitizing traditional paper and plastic cards, guests can access and activate their resort passes directly from their mobile wallets, making it nearly impossible to lose or leave their room cards behind.
In partnership with Telus, Fobi's digital wallet pass platform enables premier resort and planned real estate communities, Predator Ridge, to offer its residents, members, and guests an all-in-one digital credential that can be used for ID verification, loyalty and rewards, and direct communications, replacing the resort's previous physical membership cards. Read the press release here to learn more about Fobi's digital transformation project at Predator Ridge Resort.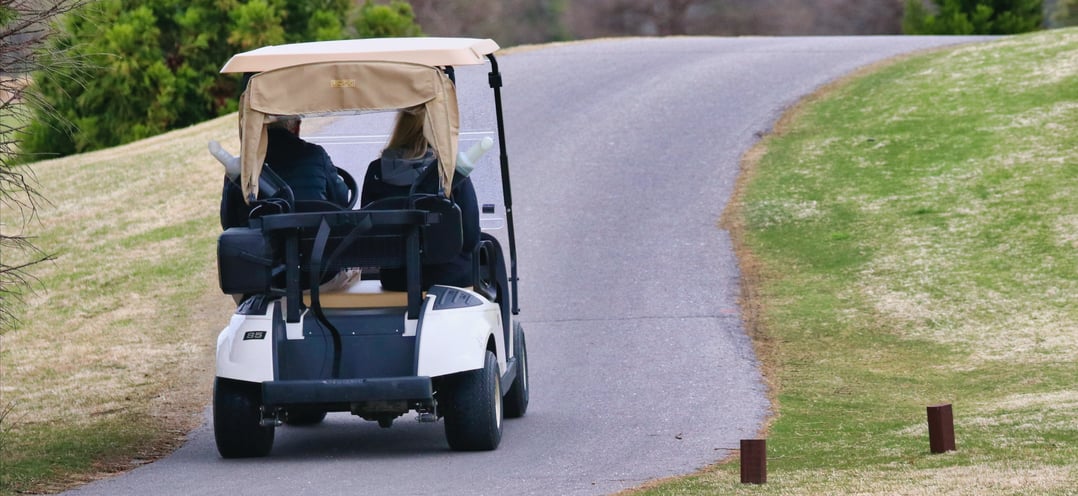 Country Clubs & Golf Courses
After the events of 2020, many private clubs realized they could no longer rely on generating revenue from corporate events and started to focus more on prioritizing member engagement. While spawned out of necessity, the pandemic did help clubs remember why they were founded in the first place—as a place dedicated to serving members through unmatched service and experiences. But when club member fees contribute to 62% of total operating revenue, and 1 out of every ten people leave their current membership every year, there's reason to believe that the member experience can continuously be improved.
Ranked as the top reason for repeat business at clubs and golf courses, the best experiences will require dedicated customer service, a seamless game flow, and a combination of the right technology. From digital membership passes to event ticketing and giveaways, Fobi's wallet pass solutions for clubs bring together enhanced digital engagement and an entirely new channel for marketing and communication. Members can book tee times, get real-time updates on course conditions, and receive booking reminders directly through their wallet passes before they even step on the green. Click here to learn how Fobi's wallet pass solutions can tee up digital engagement for clubs and golf courses.
Gyms & Studios
Like with clubs, membership engagement is no easy feat, and there's no exception when it comes to gyms and studios. In fact, 50% of new members quit within the first six months due to a lack of motivation, and 18% of gym memberships go completely unused.
With Fobi's range of solutions for membership, loyalty, digital ID verification, and more, gyms can now better engage their members before, during, and after each workout and foster stronger customer relationships that help improve member retention. Wallet passes also enable gyms to better understand members' preferences and expectations by opening a two-way communication channel for real-time notifications and surveys. With this valuable data, gyms and studios can optimize their offerings to create a truly personalized experience for each member. A 2023 study reported that gym member retention increased by over 20% when members were offered a free guest pass, and your business can achieve similar results by sending tailored promotions directly to your members through the wallet pass.
From Average to Extraordinary: Experiences That Make a Difference
Embracing technology and digitalization has become necessary for businesses across industries, especially in hospitality. Providing exceptional customer experiences has proven to be just as crucial as offering top-quality products and services, and incorporating digital solutions like wallet passes enable businesses to gain invaluable insights into guest behavior, tailor their offerings, and create personalized, unforgettable experiences that drive engagement and satisfaction for every guest. Really, technology is an invaluable tool that businesses will need to learn to leverage to thrive in today's competitive and increasingly digital hospitality industry.
Ready to create 5-star experiences that will transform your guest and member experience? Click here to explore Fobi's digital engagement solutions for Hospitality & Tourism and hear what some of our clients and partners have been able to achieve with the wallet pass.