Few sports have remained as true to their roots as golf has, but tradition can only get you so far, especially in a world that's now entirely digital. For centuries, golf has long entrenched itself with a deep respect for the sport's history and rules of the game. But while traditional golf etiquette has stuck around to serve three primary purposes: safe gameplay, seamless flow of the game, and golf course maintenance, there's little reason to believe that digitalization can't enforce these same rules; if not make them even better.
Driven by rapid changes in customer behaviour and preferences, the demand for technology across sports and entertainment industries is now being brought to the golf course. The golf industry is attracting a new generation of players and fans around the world, but today's new-age golfers aren't just sticking to tradition; they're using technology to their advantage and expecting the same mobile experience directly at their fingertips.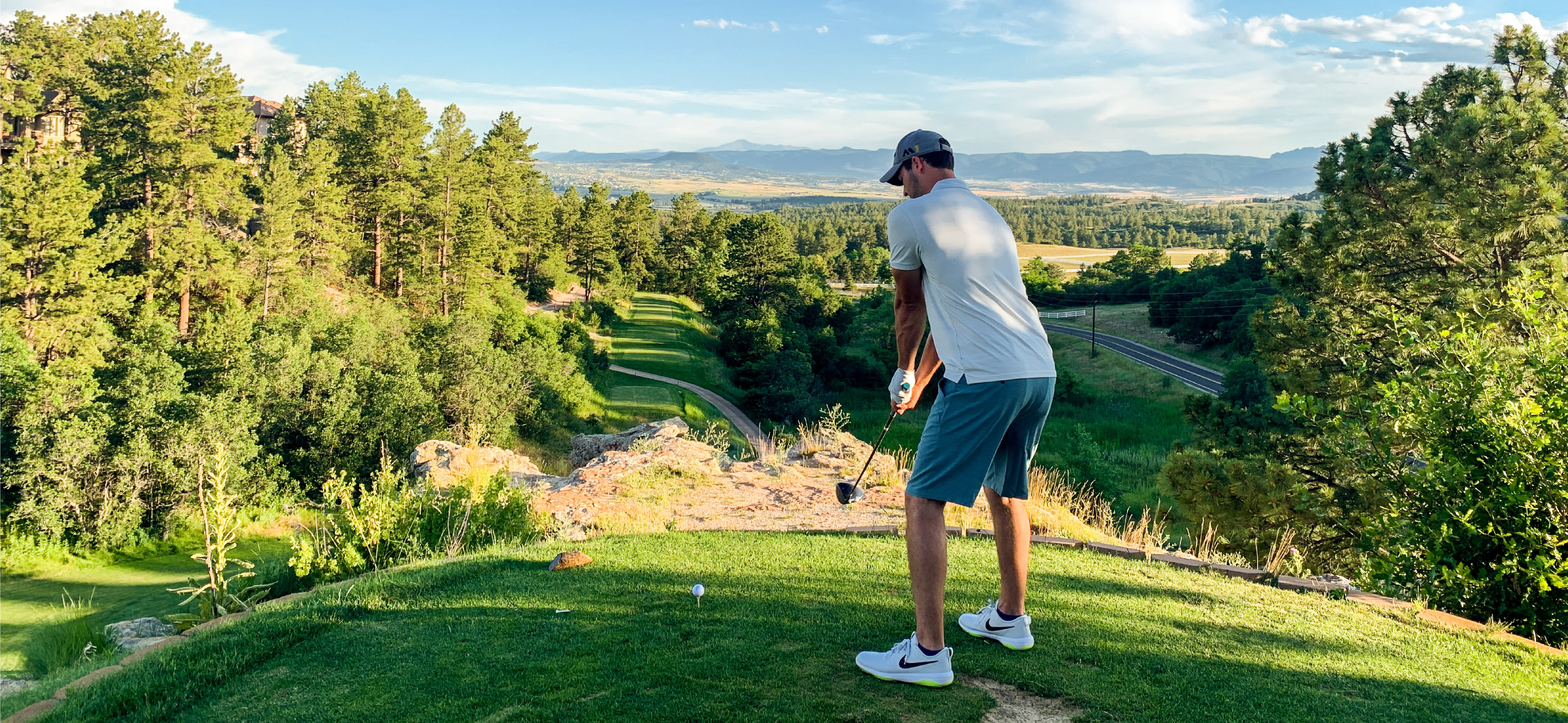 Digitalization On & Off The Green
Digitalization offers a significant opportunity to grow the game of golf—not take away from it—for players, fans, and courses everywhere. Digital golf technology can play an essential role in improving golfers' performances and provide a more fun and engaging experience on and off the green. Players can book tee times online, order food and drinks from any hole on the course, and view course information and updates in real-time at the convenience of their mobile phones. Lightspeed's 2023 State of the Golf Industry Report found that 56% of golfers prefer booking tee times online (versus in-person or over the phone), and 63% find available tee times through individual golf course websites.
The shift to digital services also equips golf courses with the tools to improve their offerings, enhance member engagement, and drive overall profitability. For example, the Erin Hills golf course, which hosted the U.S. Open back in 2017, recently implemented GPS and geo-tracking to streamline the pace of play for golfers on the course. The result? A reduction in the average time played per round (to 17 minutes) and a subsequent $126,000 in additional revenue generated from simply selling an extra tee time at the end of each day.
Digital Solutions For Golf Courses
After years of tradition, golf courses are now more than ready to take the leap to digitalization. Finding the right solution and getting started doesn't have to take as long as it has for golf to catch up to their counterparts. From membership passes and digital ticketing to Fan Passes and giveaways, Fobi's suite of solutions for the golf industry has everything you need to digitalize and enhance engagement for your players, residents, and guests.
Digital Membership Wallet Passes
63% of golfers plan to commit to a single golf course by purchasing a membership or season's pass in 2023. Through Fobi's Wallet Pass platform, Passcreator, digital membership passes deliver a seamless mobile experience for golfers to book tee times, check in to tournaments, receive sponsored messaging and course updates, and more. Without a plastic card, golfers can now access and activate their course membership passes in one simple touchpoint in their mobile wallet, making it nearly impossible for guests to lose or leave their cards behind.
By leveraging wallet pass technology to transform traditional golf membership programs, golf courses better position themselves to build lasting, loyal relationships with their players and guests. Course operators can send targeted messaging via SMS and push notifications, which can be time and location-based, ensuring their customers receive personalized reminders, updates, or promotions directly to their lock screens before, during, and after each round. It's now easier than ever for golf courses and resorts to collect, segment, and attribute guest data in real-time, such as frequency of tee time bookings, average time per round, and average spending, allowing you to truly understand what your golfers need most with every visit.
Digital Ticketing for Tournaments & Invitationals
CheckPoint is an end-to-end digital venue and access management system that streamlines the event and guest experience from registration and check-in to digital ticketing and engagement. Golfers simply fill out an online onboarding form and download custom event passes right to their mobile wallets. At check-in, attendees swiftly verify their credentials and scan their tickets in seconds with contactless, NFC-enabled tap-and-go entry. Like Fobi's digital membership solution, CheckPoint also enables golf course operators and their sponsors to engage with guests directly through the lock screen before, during, and after each event, driving targeted customer engagement and new-line revenue by maximizing sponsorship activations.
Fobi provided the Big Wheel Charity Golf Classic and Adam Hadwin's Greater Vancouver Charity Invitational (GVCI) with a seamless digital ticketing solution to increase visibility into their attendees. With the ability to collect contact information from every guest, organizers efficiently sent out personalized messages leading up to and throughout the event, keeping attendees up to date with any changes made to the agenda in real-time. Hoping to generate additional proceeds for their respective charities, CheckPoint also enabled tournament sponsors to reach out to attendees post-event, thanking them for their participation and encouraging them to donate to the tournament or foundation.
Fan Pass for Pro Golfers
Fan Pass is the ultimate tool for pro golfers to drive engagement and enhance the overall fan experience through personalized and interactive mobile communication. The all-in-one platform unifies your most important content, from news and videos to statistics and tournament results, in one touchpoint using Fobi's customizable Hub. Not only can you connect with fans directly through their lock screens, sending personalized messaging from you and your sponsors, but you can also leverage, segment, and visualize your fan data using a real-time analytics dashboard. Identifying and understanding your fans has never been easier, and it's all in the palm of your hands.
Celebrated Canadian professional golfer and PGA Tour winner Adam Hadwin uses Fan Pass to broaden his fan base for a paperless, interactive version of nostalgic trading cards. Fan Pass is a one-stop shop for fans to connect and engage with Adam, buy merchandise, stay up to date on tournaments, and receive personalized messages and promotions from his sponsors.
Event Giveaways
Launch sponsored event giveaways using Tap2Win and enable golfers and guests to enter contests onsite with a single tap of their wallet pass. Instead of manually filling out several pieces of paper, Tap2Win enhances the giveaway experience by enabling customers to simply tap their mobile phones onto Fobi NFC-enabled devices and be automatically entered into the sweepstakes. Now, your golf course can collect, store, and analyze the data that would otherwise be physically lost, giving your company immediate access to create optimal opportunities for retargeting.
At the Big Wheel Charity Golf Classic and Greater Vancouver Charity Invitational, Fobi packaged the Tap2win solution with CheckPoint to offer an even more engaging event experience. With the same tap-and-go entry that checked them in, guests were also automatically entered into a sponsored giveaway—it was as easy as that. You can read more about Fobi's packaged solutions for the golf industry here.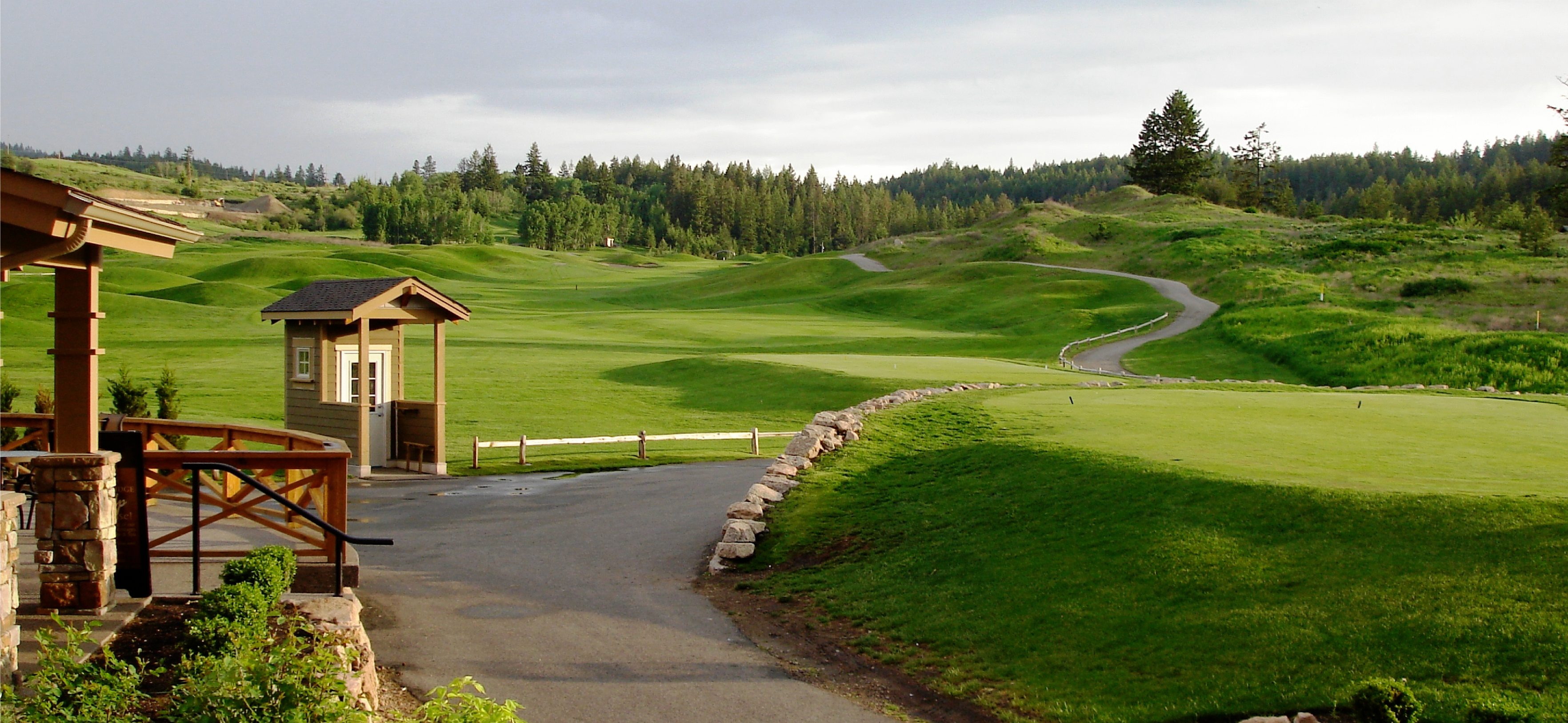 How Fobi is Transforming the Golf Experience at Predator Ridge Resort
This week, Fobi announced that it signed a three-year contract with Predator Ridge, one of Canada's premier resort and planned real estate communities. Through Fobi's procurement partnership with Telus, the deal will enable Predator Ridge to use Fobi's Wallet Pass platform to provide residents, members, and guests with an all-in-one digital credential that can be used for ID verification, loyalty and rewards, and direct communications, which will replace the resort's current physical membership cards.
Michelle Beaudry, Digital Marketing Manager of Predator Ridge, states: "We selected the Fobi platform based on the flexibility it provides us to fit within our varied onsite amenities and the ability to tie it into our centralized data platform. The data we will receive from Fobi will assist us in filling data gaps and enable us to better understand our guests, their preferences, and how we can improve our guest experience overall."
Click here to discover Fobi's digital engagement solutions for the golf industry, and read our latest press release detailing Fobi's new deal with the Predator Ridge Golf & Resort Community.